"Zoologico De Lujan" The Lujan Zoo in Argentina
Sun, 08/23/2020 - 12:32
by
Wild Pet Animals in the Lujan Zoo
Ever experienced touching the wild animals like lion, tiger, bear and treating them like a pet dog or cat in your home, by hugging and kissing them. If you want to do so, then you may need to visit the Lujan Zoo in Argentina.
"Zoologico De Lujan" The Lujan Zoo
The Lujan Zoo is known as "Zoologico De Lujan" in Spanish, located in the Luján, Buenos Aires Province of Argentina is one of the unique zoos around the world, for the reason the visitors to the zoo are allowed to go touch the wild animals like lions, tigers, cheetah, elephants, bear, monkey and more. Don't have the fear of them getting wild; those are well trained like pets in our house. But don't try to tame, Wild Animals are Wild when they get tamed irrespective of the trainings.
Feed, Cuddle & Ride on Wild Animals in Argentina Lujan Zoo
Everyone would have dreamed about riding a horse and would have done that. Whereas for people who have dreamed about sitting on a lion, tiger or any other wild animal, can only be done in the Lujan Zoo of Argentina.

Generally the Zoo keepers keep feeding the Animals, in a way that they don't feel hungry, even when a person is inside the cage. We would have read in the books, wild animals hunts only when they are hungry, so the zoo follows the thumb rule to keep them full always, so they don't prey the humans visiting the Lujan Zoo to have a cool snap with them.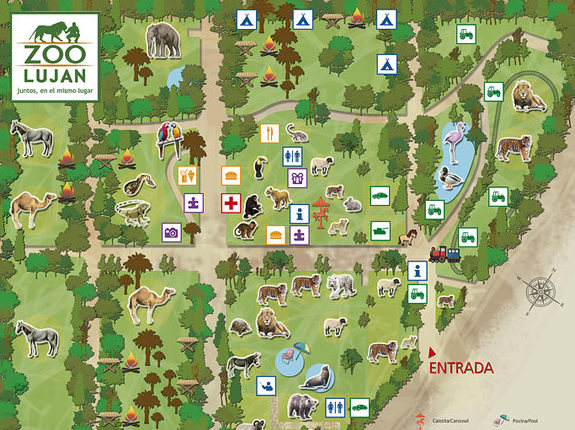 To touch and hug the big cats, the entry to the Lujan zoo would cost around $130 Argentine pesos (about $25.30).
A Dream of being with Wild – Would get unleashed in Lujan Zoo, Argentina
People who look for adventurous trip of being with Big Cats or the wild animals can unleash in the Zoo of Lujan. Unlike in a Jungle Safari, you can't even touch a deer, but can see from far away. You may think what's the adventure of being with a trained big cat? – Yes it adventurous and thrilling, because the wild animals are unpredictable, anytime the big cats understands itself as they are not pets and wild animals, they would turn dangerous.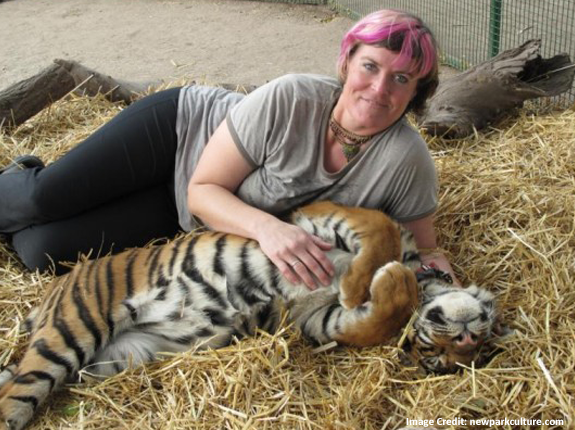 The Most Craziest & Dangerous Lujan Zoo in Buenos Aires, Argentina
When the wild cat gets playful, still they are more powerful than any humans. A slight touch would give a pain, which you won't forget for lifetime. Though the Zoo Keepers are around you, it's you who need be cautious while with a wild animal.