Things to do in London England
Sun, 08/23/2020 - 12:45
by
Touring around London attractions
Planing a trip to London and wondering what to do in London. Here's some tips that would guide you to explore the city of London.
Arrive in style
The London Gatwick is the second largest international airport and second busiest in passenger traffic in the united kingdom, after Heathrow. They have a point to point flight service from various parts of the world to London. It received about 35 million passengers in 2012. Its two terminals- north and south has many shops, both land-side and air-side, lounges and conference hall for business meetings, play area for children and feeding rooms for babies. Furthermore the airport has onsite and offsite hotels ranging from executive to capsule hotels. Tickets can be booked and flight information can be obtained from the airport's official website- gatwickairport.com – You can rent a car in london airport to go around places.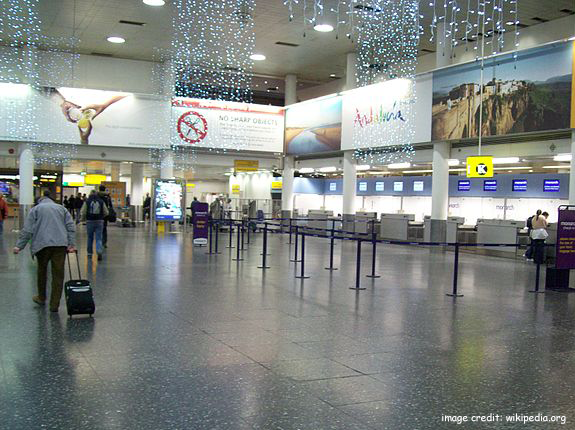 Meet the Royal Family at the Buckingham Palace
Buckingham Palace is the official residence of Her Majesty, Queen Elizabeth II and a prominent tourist place in London. The beautifully decorated State Rooms are open to the public during summer. They are used to entertain many important and famous people traveling to London by the Royal Family and houses some of the rare gifts that have been received by Queen Elizabeth II over the years.
'Changing the Guard' refers to the ceremony of guard changes at Buckingham Palace. The daily ceremony is held mostly at 11:30am and free to watch and is a popular event that brings in thousands of tourists in London assemble there.
Eyeing London!!
The London eye is the world's largest observatory wheel located on the banks of the River Thames. A slow 30 minutes ride on it offers breathtaking views of the capital. It has a total of 32 capsules and each has a capacity to accommodate 25 people. A touchscreen circuit on the Eye will show you all the city's key sights and will explain what you're looking at. There is even a London Eye gift shop located next to the wheel that offers a range London Eye gifts and souvenirs.
London Bridge
If the word London is said, the first thing that tips on our mind is the famous rhymes London Bridge is Falling Down, Falling Down. In real, London Bridge refers several historical bridges that has been constructed around the 19th century known as the medieval stone arch bridge, spanning on the River Thames, which now in the generations has passed by and re innovated with the latest civil engineering technique without losing its charm.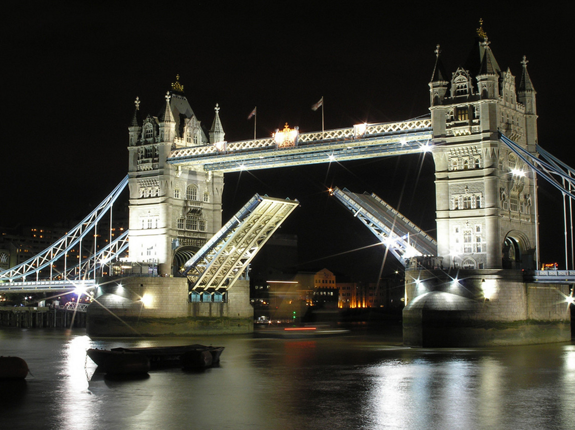 Tower of London
The Tower of London is one of the premier tourist attractions and it has been designated as a world heritage site by UNESCO. The iconic building bears more than thousand years of royal history and no trip to the city is complete without paying it a visit. An impressive collection of armour and weapons that once belonged to Henry VIII can be seen in the White Tower. The Jewel and Martin Towers lets visitors admire some of the world famous royal jewels which are on display.
 
London Zoo
Located in the heart of The Regent's park, visitors can spend an entire day at one of London's most popular attractions, the ZSL London Zoo. It is home to around 16000 different animals, some of which are very rare. Special habitats like the Tiger territory, Clore Rainforest Lookout, Gorilla Kingdom, Penguin Beach and Butterfly Paradise have been created to offer a natural experience to the visitors. The trip also offers a great chance to meet the animal keepers who take care of them.

Animal lovers and visitors with children will surely be glad to add ZSL London Zoo to the list of things to do in London. An Animal Adventure children's zoo provides kids a chance to be up close and pet and feed their favourite animals like goats, sheep, donkeys, Ilams and rabbits.
London Theatre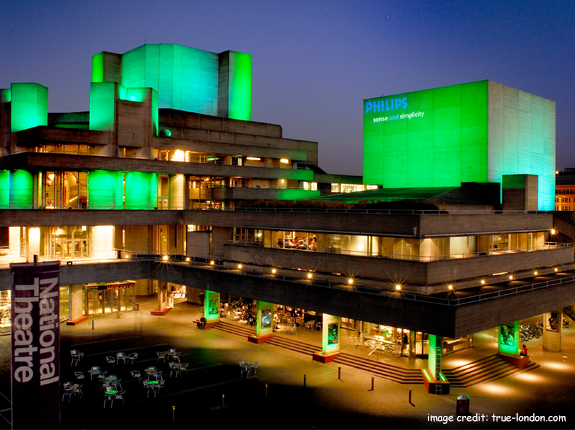 Theatres have existed in London for over a century and it has remained an intrinsic part of the city's culture. Over three dozen theatres exist in the West End which hosts both serious dramas and comical plays by renowned artists. No tour is complete without visiting the National Theatre while the Shakespeare's Globe is faithfully committed to recreate an original 'Shakespeare in performance'  experience. Theatres in London are famous for their popular playwrights, well known actors and it is seen as an elite business by many.
London's Big Ben Clock Tower
The clock tower of the Houses of Parliament is one of the most visited places in London and is named after the biggest bell in the tower- the hour bell. The other four bells are quarter hour bells. When first installed, it was the largest in the world and is still the largest in Great Britain. Housed in the Palace of Westminster, Big Ben looks much older than it is as it was built in 1860 to replace the original Houses of Parliament, destroyed by fire in 1834.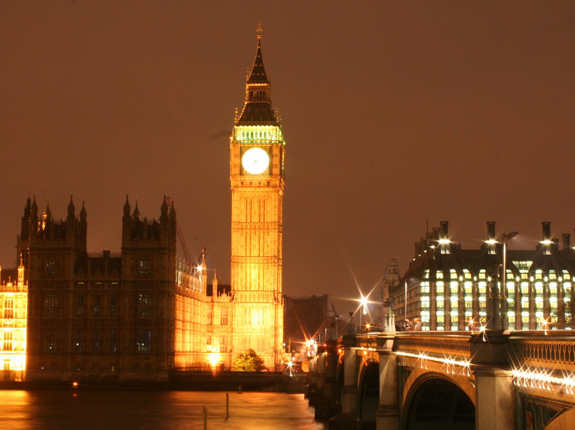 A leisure sightseeing trip around London
London one of the busy city with something always going on and visitors can enjoy entertainment that ranges from art, literature and film festivals, great annual music festivals and some of the best gastronomic experiences. Taking a Hop on-hop off tour on the open bus with a tour guide is a good way to know about London. Visitors can also take the tube or Underground tour to reach to various places of the city. Or you can simply take a walk on your own and move away from all the hustle bustle as London also offers some beautiful tranquil parks dotted around the city.
 
Your Stay at London
If you plan early you can get the best holiday deals and Hotel discount packages that would suite your budget. You can make substantial savings if you can book early and also you get a chance to choose a good location of your accommodation which is of enormous importance. Book cheap hotels in London.