Live in Apartments When You Study in London Universities
Sun, 08/23/2020 - 12:58
by
Joining a foreign University for higher studies is a dream of most students. But achieving the mental and physical frame for it calls for planning and preparation. First of all there must be an objective thought as to where you are going to live after taking admission in a foreign university.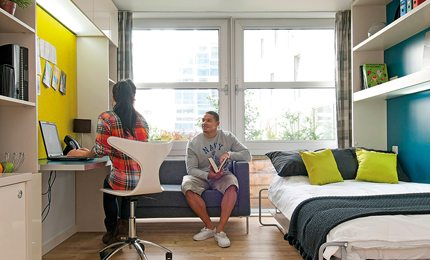 For any student, housing is a critical matter to settle in accordance with their attitudes and budget. So ask yourself the question why you want to study abroad and what will be the outcome you are expecting in terms of various experiences. The most affordable options are discussed first.
Considerations for your stay
Ask the following questions. Your honest answers will show the path to your real choice for a stay when you are studying in a foreign university.
Are you going to live with other students or with a family?
You want home cooked meals or learn a thing or two about cooking yourself?
What will be the language experience?
Host Family
Some of the common study abroad, housing options are–living with a host family and experience another culture hands on. It also gives the opportunity to improve your foreign language skills by regularly interacting with a family that speaks the language all through the day.
Study- abroad programs generally organizes a host family. They work in tandem with many families who have volunteered to host students every year. There is no need to have concerns about security. The school will undertake all background checks and make sure families are safe for housing students. But the only hitch is that living with a host family will bind you to many rules. However, if you are respectful of the family's way of life from day one the rules will not bother you. The benefits are–better language skills, familiarity with a new culture and more confidence.
Renting an Apartment in London
On the other hand, if you are a more private person and wanted to live on your own terms than renting an apartment will be ideal. You can ask your program directors at the universities to guide you with tips on good landlords, popular districts and proximity to the University for Easy commuting.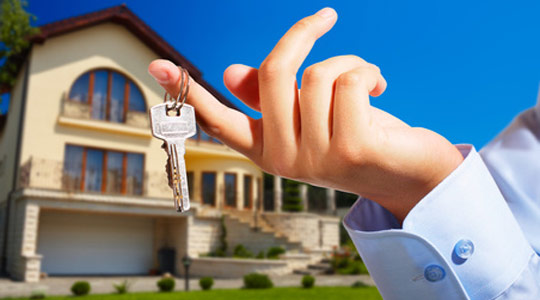 Online searches are also good to locate the best area to live. Also move around and get an insider's look at some places such as local restaurants or cafes at the new spot. Once you feel comfortable with a place start looking for apartments. Some dedicated websites like Airing and Student Mundial can also help in short term stays in foreign countries. There are lot of paying guest & student apartments in London.
London Accommodation
Foreign students joining British Universities are at an advantage as top rental agencies in London help them to locate suitable accommodation. For students renting apartments in London there are online search facilities to locate good flats and serviced apartments to stay in the interim and settle for a permanent set up till their studies are over.
Expensive: The downside of renting an apartment is that it can be an expensive housing option notwithstanding how you secured your apartment. Sometimes the landlord may not speak English if it is a non-English country.
But if you are prepared for this challenge an apartment is a good option for someone seeking to shoulder more responsibility! Finding housing when studying abroad is a precursor to the skills to find a place when you start working independently.
Dormitory
If you feel very comfortable with the University area, living in a dormitory with other students (maybe local students) is also fine. For a freshman going abroad, it gives the benefit of a home on the campus. But every university may not have dorm options. So better ask the study abroad program director about it. Websites like campusfrance.org can also help you to find a foreign dormitory option.
The best housing will make a positive impact on your personality, goals and act as a very important factor in adding to your overall happiness when you go abroad for studies.