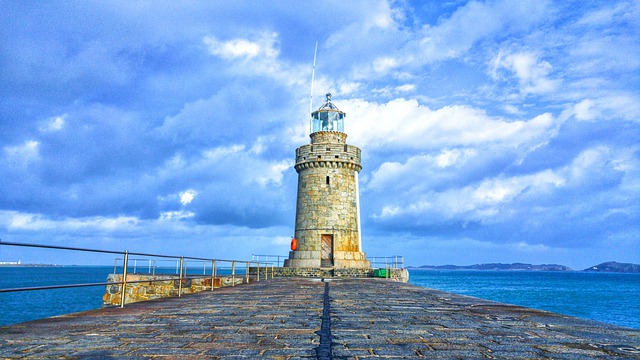 Wild West Coast – Discovering Guernsey
Sat, 08/29/2020 - 13:01
by
Discover Guernsey
One of the benefits of living in Guernsey, of which there are many, is the proximity of nature. Be it a picturesque hidden cove, a rural valley, the northern common land, or the Bluebell Woods, there is always a nearby piece of nature to get lost in wherever you are. One of my favorite walking routes on the island takes me through some of the best natural areas that Guernsey has to offer.
Just over 15 kilometres in length, walking the west coast of Guernsey should take just over 3 hours, so maybe one for the more adventurous of you, or if you still fancy the challenge the route can always be broken up with a couple of stops at some of the cafes, pubs, and restaurants that can be found along the west coast.
Experience a lovely walk along the Guernsey Island
For me, I always begin this route at Portelet Beach at the southern end of the island and work my way north. From Portelet I actually head south and take a 20-minute walk around Pleinmont headland, taking in the stunning views out into the ocean and over the cliffs. It always strikes me how amazing it is that if I were to head due west from here I wouldn't hit land until Canada, and the only land between Venezuela and me is a little corner of France.
After my short trip around Pleinmont I begin my journey north, walking past the beautiful Portelet Beach, past Fort Grey, a historic Martello tower that is now a shipwreck museum, and up towards my first wild encounter on the route. About 2 kilometres from Portelet, and just a little bit inland, we find Les Vicheries Nature Reserve, otherwise known as the Orchid Fields. During the spring and summer the fields are full of beautiful flowers, including many types of orchids from where the reserve gets its name.
From Les Vicheries I head back to the coast and walk another 2 kilometres to L'Eree headland where you will find the Colin Best Nature Reserve. Home to some particularly stunning birdlife and flora, the nature reserve provides one of the very few saltmarsh habitats on the island. Be aware though, the reserve is also home to some feral geese, so make sure you keep on their good side!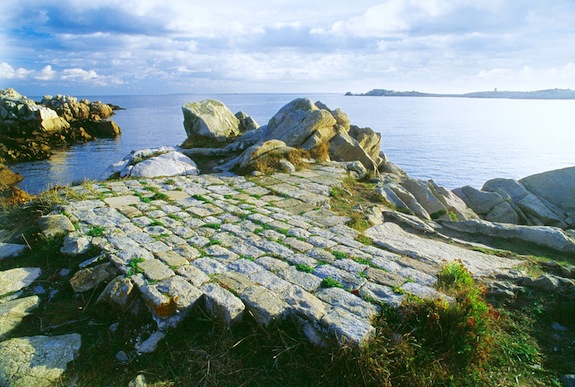 From L'Eree you also have the option of walking, yes walking, across to Lihou Island as long as the tide is out. If you are going to make the trip across remember to triple check the tides as you can very easily get cut off when the tide comes up. At L'Eree you will also find L'Eree Shingle Bank, an internationally recognised wildlife habitat, and La Claire Mare Nature Reserve.
Heading north from L'Eree I walk past the scenic Perelle Bay, up to Richmond headland, and onto Vazon Beach. One of Guernsey's most popular beaches, Vazon is the beach of choice for many of the island's families and surf community alike. At the northern end of the bay you will come across Fort Houmet Nature Reserve, before carrying on around to Cobo Bay, which is the perfect place to take a break and sit on the sea wall with a bag of fish and chips.
After some brief respite, I walk another 2 kilometres north, past another two lovely beaches in Grandes Rocques and Port Soif, to the Portinfer Dunes Nature Reserve. The views from here are well worth bringing the camera out for, and really help you feel at one with your surroundings. From Portinfer I walk north, following the coastal path for another 3.5 kilometres before I arrive at Rousse headland, home to a restored loop-holed tower adorned with cannons, a small harbour, and a delightful kiosk to relax and refresh at, before getting a bus ride home. You could always walk back, but then you are much braver than I!
Want to spend a wonderful holiday in a Island – Visit Guernsey.