Want to travel to Europe on a budget? Here are the countries you should see
Sun, 08/30/2020 - 10:54
by
A European tour is an ultimate dream for almost every travel enthusiast, but it is notorious for being expensive and, thus, out of the budget for many. However, if you skip the famous tourist hubs like Paris and London, get a little creative and be proactive in your travel plans, you can experience the true essence of Europe without draining your bank account.
Here are nine European destinations that you can explore on a shoestring budget:
Hungary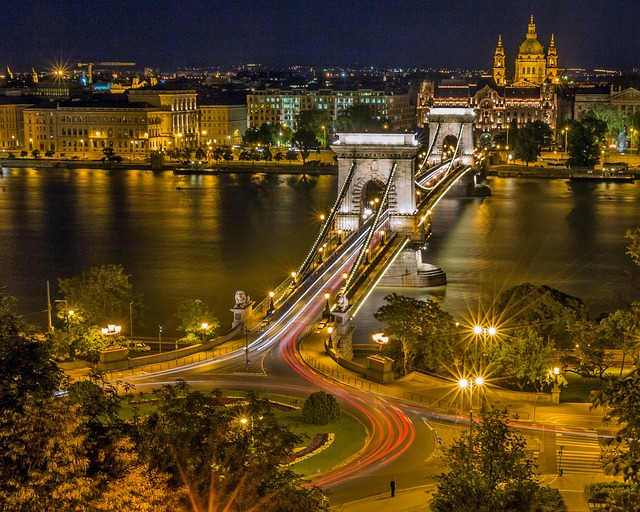 Budapest has emerged as the latest tourist hotspot in Europe with its rich Jewish heritage and ancient architecture. You can explore the ethereal cathedrals and magnificent castles, and experience the thermal baths without burning a hole in your pocket. You can even find some reasonable hotels if you move away from the center.
Apart from Budapest, Hungary's second largest city, Debrecen is also worth a visit. The city is culturally diverse, with a vibrant theatre scene, historic buildings, and scenic beauty. The town is also cheaper than Budapest but just as stunning.
Slovakia

Slovakia is another remarkable yet affordable European destination. With its natural treasure to historical monuments, it is a country brimming with splendid sceneries and rich cultural history.
Bratislava is still an unexplored city, almost at a walking distance from Vienna, Austria, despite being far cheaper than Vienna. It does not host many famous attractions, but the historic town center can make Bratislava a part of your itinerary.
The country is also ideal for placating your beer and wine pallet on a small budget. The small town of Modra is an old vineyard town with numerous recreation resorts and a famous hiking trail that weaves through the natural beauty.
Estonia

Estonia offers a fascinating amalgamation of Russian, Scandinavian and the unique local culture. From the coastline of the Baltic Sea to the southern forests around Tartu, the country has some wonderful locations for tourists.
The capital city of Tallinn is an eclectic fusion of the medieval and the contemporary, with a well-preserved old-town charm. The cobbled alleyways, stone streets, church spires, and Orthodox onion domes have earned the walled city a UNESCO tag. On the other end of the spectrum, it also has colorful cafes, boutique hotels, and sushi bars.
Greece


You need to be creative to enjoy Greece on a budget, but it is possible. Santorini, one of the most romantic destinations in Europe, is popular amongst the tourists for its whitewashed architecture and clear blue waters. Most people visit the Greek island to relax and soak up the sun, which in itself costs nothing. As long as you stay in basic hotels and hostels, and mostly steer clear of sea-view restaurants, you can enjoy a nice swim in the sea in the morning and a cool drink at night.
Montenegro

Montenegro is wealthy in natural beauty with clear lakes, pristine beaches, and majestic mountains. Situated in the south of the Adriatic Sea, the Mediterranean country is one of the most beautiful destinations in the world. You can soak up the sun on the turquoise bay in the coastal town of Kotor while absorbing the grandeur of the medieval architecture.
Montenegro makes the list for it relatively cheap dining and accommodation facilities in comparison to other Mediterranean countries. If you are a thrill seeker, the country offers numerous adventurous activities such as hiking, skiing, paragliding river rafting and kite surfing.
Croatia

Croatia is another coastal gem along the Adriatic Sea. The island of Lastovo in Croatia is home to crystal clear waters and makes a perfect spot for stargazing because of its remoteness. Dubrovnik and Split are Old Cities, with Split being cheaper but just as remarkable as Dubrovnik. You can also visit the Plitvice Lakes National Park from these cities on a day tour.
If you want to experience the city life, Zagreb is home to glorious cathedrals and hosts a thriving nightlife, all of which you can enjoy on a limited budget.
Turkey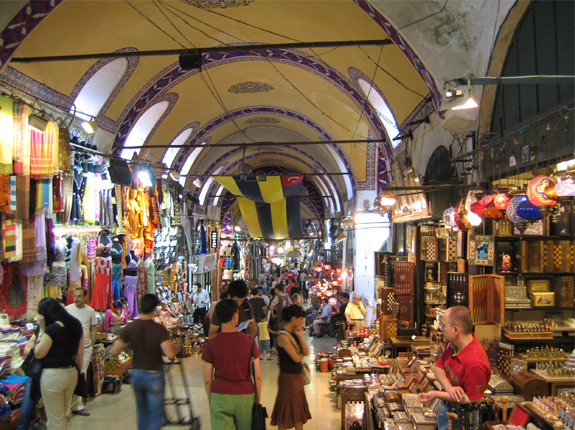 Turkey is famous for being true to its Asian and European roots. From its cultural heritage and ancient architecture to its nightlife and excellent cuisine, Turkey offers something for everyone without depleting your bank accounts. Spend your morning strolling in the grand bazaar of Istanbul haggling for quintessential accessories, exotic spices, and classic Turkish lamps. Feast like a king and explore the grand blue mosque in the afternoon. Go for a balloon ride against a magnificent sunset and watch over the deep valleys, canyons and fairy chimneys in Cappadocia.
Latvia

Latvia is also a fairly cheap travel destination as compared to other Scandinavian countries. Latvian city, Riga, is quaint and incredible with its monumental churches, rich architecture and cobble-lined pathways, all of which are an ode to its 800-year history. The UNESCO-listed old city also has a great nightlife concert halls and opera house, which offer sublime entertainment.
Andrejsal, another Latvian city, is a harbor town previously famous for its artistic and creative mavericks. Now, it is home to waterfront restaurants with an encompassing view of the yacht marina and the left bank of River Daugava.
Poland
Poland offers the best of the East European culture. The former capital, Krakow, is an architectural gem with the Wawel Castle and Rynek Glowny medieval city square. The city is an hour drive from Auschwitz, which still houses the remains of the Nazi atrocities.
If you want to experience the natural and scenic beauty of the country and have a passion for outdoorsy activities, go on a hiking or a camping trip to the Tatra Mountains. There are many inexpensive bars, restaurants, and hostels within the big cities.
Europe is brimming with various other reasonable yet magical cities and towns waiting to envelop you in the deeply rooted heritage and magical landscape. You just have to plan in advance and keep an eye on the off-season rates to grab the best bargains.