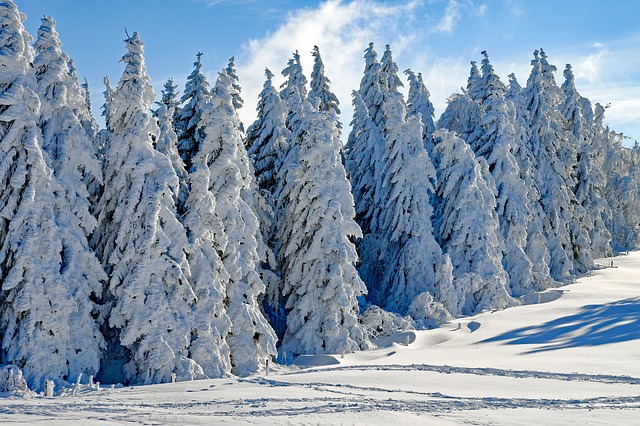 Top 5 Best winter destinations
Sun, 08/30/2020 - 10:39
by
Winter vacation can mean two extremely different things. There are some people who long for the snow and love when lush green mountains hide under the blanket of dazzling white snow. And then there are some who want to escape the harsh cold to soak in the warmth of the winter sun. wherever you decide to plan a vacation, you can follow this list of best winter destinations around the globe. Visit these places and winter blues would never be able to touch you!
Vietnam
If you have not thought of Vietnam as the winter destination, then it is time to re-write that destinations list. Those who love lazing on the beach when some parts of the world are being sandwiched between snow would love Vietnam for its mostly dry weather. Winter mornings are usually misty and Vietnamese coffee is enough to keep you warm. People who have already visited this country swear by the beauty of Hoàn Kiếm Lake. Keep in mind that different parts of Vietnam experience different weather in winter and northern region is colder than the southern part.
Belize
Those who are looking for the offbeat winter destinations must visit Belize. Using an online travel planner is the easiest way to navigate through this hidden gem. The tropical weather will welcome you with sunny skies. You can hike through the dense green rainforests or dive in a clear blue water. Exploring the land and water is equally enthralling in Belize. And if you are excited to discover more about the Mayan ruins that are scattered across the country, then winter is the best time to wander around.
Tokyo
The entire country of Japan transforms into a winter wonderland when the snow starts falling. I always associate winter in Japan with the image of snow-covered peaks of Mount Fuji. But, Tokyo deserves the first spot when it comes to perfect winter destinations around the world. The city is less crowded during colder months even though the temperature rarely drops below 0-degrees Celsius. With all the popular ski resorts in Japan only a couple of hours away, Tokyo serves its visitors with style. Do not miss a chance to soak yourself in hot springs, or Onsen as Japanese call it.
Vienna
Even though the temperatures are low in Vienna during winter, bustling Christmas markets are more than enough to keep your spirits up. The city pulls all the stops when it comes to celebrating Christmas. Every corner is adorned with sparkling lights and wandering through the markets with a cup of hot chocolate feels surreal. The temperature usually does not fall below 0-degree Celsius and a thin layer of snow accompanies you everywhere. You wouldn't be able to resist yourself from falling in love with this vibrant colorful version of Vienna!
Alaska
Winter makes everything beautiful and there is no better place than Alaska for people who love snow! Mecca for adventure seekers, this is the place to go all out while enjoying your winter vacation. From celebrating winter festivals to chasing the northern lights, you will be able to do everything here. Skiing, dog sledding, ice fishing, ice climbing, snowboarding, and snowshoeing are some of the popular activities in Alaska. With so many things to do and see, you never have to worry about getting bored while in Alaska, right?