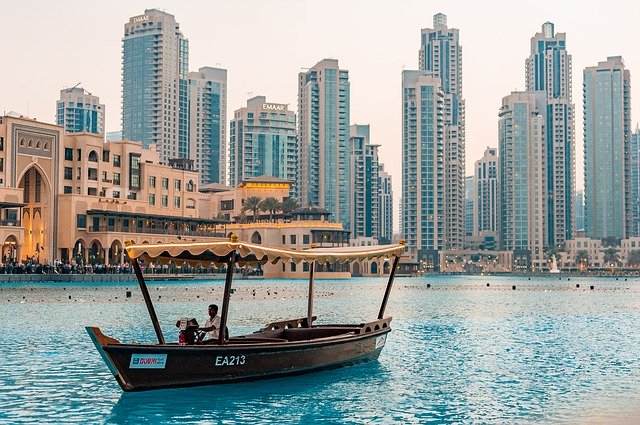 5 Unusual Excursions in Dubai
Sun, 08/30/2020 - 10:43
by
Dubai is a weird and wonderful city with endless attractions you're unlikely to find anywhere else on earth. Looking to try something other than the traditional Dubai Desert Safari? Why not give one of these five unusual activities a go…
Zipline over the Dubai Fountain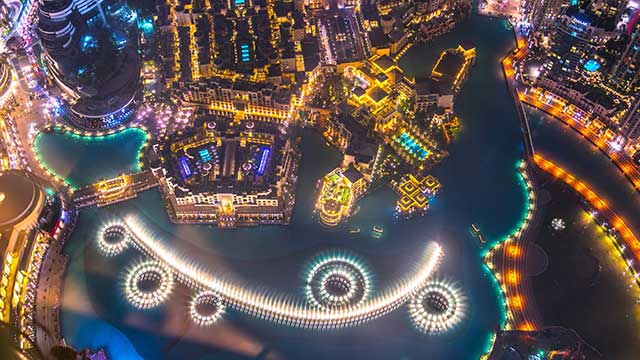 Have you heard of the X-line? This zipline travels from Amwaj Towers across the Dubai Marina and the dancing Dubai Fountain towards the Dubai Marina Mall, promising a bird's eye view of the city as you go – that is, if you can focus when you're zooming along at speeds of up to 80 kilometres an hour! But not to worry if you spend a good bit of it with your eyes closed, a camera attached to your wristband will ensure you get to snap some good shots. Adrenalin junkie or not, it's definitely worth a go. Not only is it exciting and unique in Dubai, but in true Dubai record-topping fashion, it's also the longest urban zipline in the world!
Go skiing even when its 50 degrees outside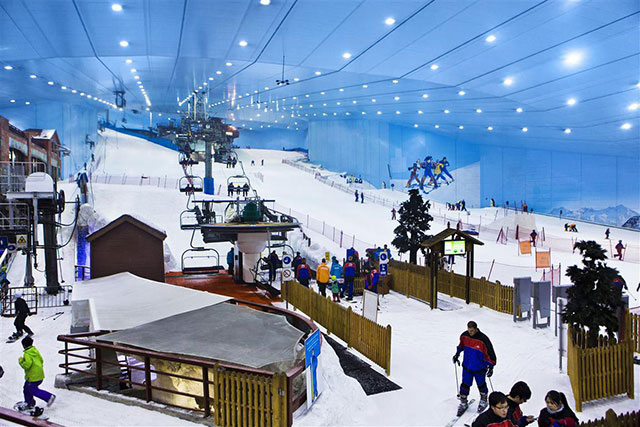 Even in the middle of scorching summer, you can go skiing in three football-size fields of real snow because that's the kind of place Dubai is. It's up to you whether you can get on board with a sub-zero zipline or an actual colony of Gentoo and King penguins (rest assured that your rare encounter goes towards supporting penguin conservation). Either way, we're grateful for a place to cool off and enjoy a fantastic indoor ski session. Ski Dubai is the Middle East's very first indoor ski park and its open every day of the year – even Christmas! Take your pick of skis, toboggans or snowboards to get your adrenalin fix, experience the excitement of the Giant Ball run (where you roll down a hill in an enormous transparent ball), visit the interactive Snow Cavern or simply sit back and sip on the world-famous hot chocolate at the Avalanche Cafe.
Quad biking through the desert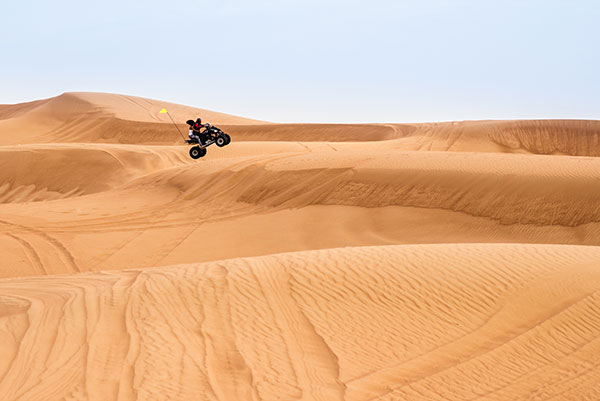 Experience the desert on your own terms with an exciting quad biking tour through the rust-red dunes of the Dubai Desert. Equipped with a helmet, gloves and a quick safety briefing, you can race with family and friends through the sands as fast as you dare. An expert guide will be at hand to guide you and the experience will be finished off with traditional Arabic tea and dates. Looking to plan a quad bike tour? Find the great Quad and ATV Guide where you can choose the tour and any add-ons you like.
Hot air ballooning and a falconry show
Up, up and away! How better to experience the tranquillity of the desert than by hot air balloon, drifting leisurely above the dunes at sunrise? Keep your eyes peeled for desert-adapted wildlife and nomadic camels from the sky with the Hajj Mountains to the east and Dubai's skyline to the west. Most companies will organise a pick up in an air-conditioned vehicle – we'd suggest booking with Best at Travel who can organise this excursion as part of your Dubai holiday package. And in true Arabic fashion, the morning will be completed with a falconry show more than 1,200 metres above the ground and a gourmet breakfast at a Bedouin camp.
Go diving in the Dubai Aquarium
The Dubai Mall is unusual in that part of the entrance is made up of an underwater zoo. Home to one of the largest suspended aquariums in the world, you'll feel as though you're shopping underwater with just a wall of glass between you and 10 million litres of water and thousands of aquatic animals with sharks, rays and fish of all colours gliding past. But for those of you who think the 48 metre walk-through viewing tunnel isn't enough, you can view underwater life from above with a glass-bottomed boat ride, snorkel with 140 different species of fish or – for the more daring – go diving in the shark tank. Three shark dives run a day with qualified Dive Instructors. Do you dare?