The 7 Best Places to Visit and Things to Do in Jumeirah, Dubai
Sun, 08/30/2020 - 10:47
by
Jumeirah, in English, means beautiful. It's a word that perfectly describes this amazing coastal area located on the banks of the Arabian Sea in Dubai. Breathtaking views and a variety of tourist attractions make this area one of the must-visit spots in the city of gold.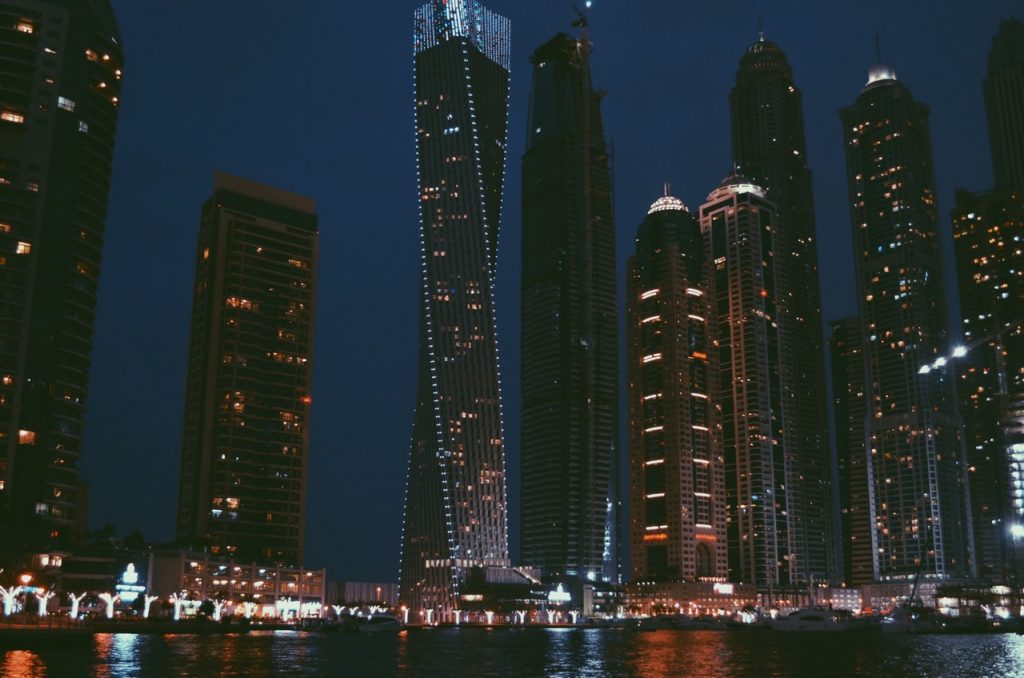 With so many things to see and do, it's important to plan your trip right. A smart itinerary and a strategically located hotel in Jumeirah will allow you to enjoy the best of this lively neighborhood.
Here are some of the experiences you must try:
1.    Enjoy thrills at Wild Wadi Water Park
The Wild Wadi Water Park is an outdoor water park located in Jumeirah. It is Dubai's first water park. It is home to 30 different rides and attractions and, as such, you will find something fun and exciting to do here. This water park also boasts of a 360-meter river where you can relax while slowly floating around the park and enjoying the sun and lovely views.
With its numerous rides, attractions and facilities, including several cabanas and restaurants, the Wild Wadi Water Park has something to offer to everyone regardless of age.
2.    Have fun at the Aquaventure Water Park
Another outdoor water park in Jumeirah that you should visit is the Aquaventure Water Park. It is one of Dubai's well-known and biggest theme parks.
Aquaventure boasts of numerous waterslides of different lengths. It also has a lazy river where you can relax aboard a tube and take in the sights the theme park has to offer. This water park also has a children's play area complete with wading pools, mini slides, rope bridges, and water cannons.
This water park also has its own private beach where you can relax on the immaculate sand and enjoy the cool waters.
3.    Hop on a Dubai Palm cruise tour
If you want to take in the beautiful sights you can only see in Jumeirah, hop on one of the daily operated Dubai Palm cruise tours. On this tour, you'll go on a one-hour journey where you can sit back and relax and enjoy the spectacular views of the Palm Jumeirah, the Dubai Marina and other nearby landmarks and attractions.
During the guided tour, you'll also have numerous opportunities to take photos of all the amazing sceneries. You'll also get interesting information regarding all these landmarks and get to know more about the fascinating and booming city of Dubai. Snacks and drinks will be served but this will depend on your tour operator.
4.    Visit the Jumeirah Mosque
The Jumeirah Mosque is the most photographed mosque in Dubai. This historical architectural marvel is the only mosque that welcomes guests six days a week and as such, you can visit this mosque when there is no worship or prayer going on.
This mosque, which was built entirely from white stone in the medieval Fatimid fashion, is considered one of the most beautiful landmarks in Dubai and can house up to 1,200 worshippers.
5.    Drop by the Souk Madinat Jumeirah
If you want to experience shopping at a souk, visit the Souk Madinat Jumeirah. This market highlights the traditional Middle Eastern shopping culture of stands, barrows, and stalls, while showcasing various boutique brands, luxury fashion items, home accessories, jewelry, and souvenir gift shops.
 The Souk Madinat is also home to numerous restaurants and cafes offering different cuisines from all over the world. All these establishments have picture-perfect views of the Arabian architecture, waterways, and the iconic Burj Al Arab Jumeirah.
6.    Relax at the Umm Suqeim Park
This family-friendly park is a small oasis of greenery that offers visitors a cool respite from the hot sun. This park is located just opposite the Jumeirah Beach and, as such, you can take a walk along the coastline. It also boasts of a children's playground, a few cafes, and a jogging track.
The only caveat is that the park only grants access to women and children during weekdays. However, men with families can visit the park during weekends.
7.    Go on an eating tour
You don't have to sign up for a formal food tour; by reading up on or asking for some recommendations, you will be able to indulge in the most delectable meals and snacks in various restaurants in Jumeirah.
 Some of the best restaurants here include:
COYA Dubai
Sea Fu
Jean Georges Restaurant
Ginger and The Docks (Ramada Jumeirah)
Latitude
Al Khayma
Jumeirah is only one of the most popular and well-visited areas of Dubai. But even if you choose to stay only in this part of the city during your stay here, you'll still have a fun and memorable holiday. You'll be able to indulge in new and favorite cuisines and learn more about the city and Muslim culture as well.