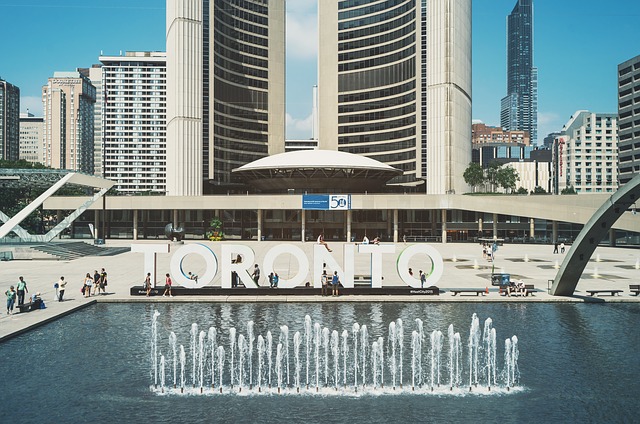 8 Tips for Travelers Visiting Toronto During the Winter Months
Sun, 08/30/2020 - 10:32
by
Travelling to any city in Canada is always exciting, but even more so when you are prepared for what to do and see. Sometimes referred to as "Hog City," you won't really find any pigs running about. If you find any at all, it might be in the Toronto Zoo, but even that is questionable. However, if you are a foodie with a fondness for pork or sausage, you'll adore some of the better restaurants and cafés in this beautiful city with tons of history. Let's look around a bit to see what you might want to experience. Book cheap hotels in Toronto with us and save.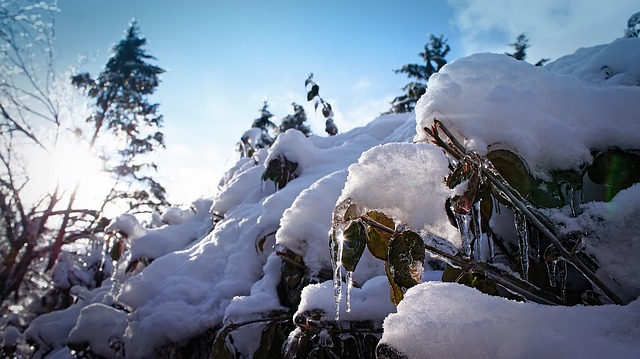 1. Travel in Style
There's nothing quite like a horrendous flight to start your trip off on the wrong foot if you haven't had a pleasant experience in the air. That's one of the reasons why more and more people are choosing to fly airlines like Porter that have been rated by global travellers as going above and beyond in terms of service. You can book flights to Toronto from major airports all up and down the Eastern seaboard of the United States. Not only has Porter been rated so highly, but they still serve free complimentary beverages and snacks, and to top it off, they actually still serve beer in a real glass! Where can you find that in the 21st Century? Your first tip would be to start your trip off right by flying in style, so look here for more details.
2. Winter Shows at the Zoo for Families
Many families choose to take their vacation in the winter months instead of the summertime when they need to contend with massive crowds. When travelling with a family, you'd want to do things the little people enjoy as well as getting in some of the sights yourself. While you might shiver at the idea of visiting a zoo in the coldest part of winter, visitors to the Toronto Zoo say that the indoor experience is amazing. Outdoors you can see polar bears and otters, but if you want to warm up those frosty noses, spend time indoors for an unexpected delight.
3. Tips for Getting Around
One thing you might want to know is that while it's cold, it's not as unbearably cold as some other, more northerly cities, where the temperatures are many degrees colder. In Toronto, the average temperature is around 30 degrees Fahrenheit, which is not so very bad. It does snow though, but usually not massive amounts that's close to the city. If you want to really see the city, public transportation is going to be your best choice. For a night out on the town, taxis are plentiful, and the trains run until approximately 1:30 am, so plan accordingly.
4. Plan Your Itinerary Early
Because the days are shorter and some establishments shorten their hours of operation, you will always want to call ahead and book reservations on the off chance that the venue you want to visit is operating on a winter schedule. Many places do in the north, so take time to plan your itinerary before getting on the road. Here, it might be advisable to suggest that you take a short flight rather than driving up the coast in the winter. Even though the roads in Toronto may be clear, the highways may be snowbound.
5. Check the Weather Daily
Here's another tip many tourists don't consider when visiting Toronto in the wintertime. It's imperative to check the weather daily. Believe it or not, snow is easier to travel in, small amounts that is, than those rainy days that coat the roads with dangerous black ice. It can be hard to stop and go on roads where you can't see an icy spot, so take that into account. Check the weather daily. You may not need to change your plans, but you might want to choose alternate travel arrangements.
6. A Foodie's Paradise
Then there is the obvious dilemma of where and what to eat when in a city you are totally unfamiliar with. Have no worries when it comes to dining in Toronto. If it's good food you are after, Toronto has a taste of just about everything from macarons to curry. Here are some of the places TripAdvisor suggests you try:
Gandhi Roti – Moderately priced Indian roti and said to be a decadent delight!
Carousel Bakery – This is where you'll get that pork! Try the bacon on a bun – sheer pleasure.
Fat Pasha – Unlike the name would imply, these healthy foods are amazingly delicious.
Nadège Patisserie – For those temptingly delicious macarons mentioned above.
This is just a sampling of some of the wonderful foods you can explore in Toronto, even on a budget that will rival all those 5-star hotel restaurants you dread. For website information, hours of operation and addresses, check out the TripAdvisor link mentioned above. Each of these eateries come highly recommended and, on that page, you'll find several more to tempt you as well.
7. Dress Warmly but Pack Lightly
One other tip which may save you some time and effort is in knowing just what to pack. You will obviously need a warm coat and boots or closed shoes but try not to pack too many heavy parkas. One heavy all-purpose coat should do just fine. If you opt to dine in finer restaurants, you will be able to check your coat when you enter. Wear something simple but stylish enough to be an all-occasion overcoat. Black works well and wool is warm, so you might want to consider a black, wool knee length coat. To avoid bringing extra baggage, wear or carry your coat. This is a tip which many busy corporate travellers suggest keeping you from carting excess baggage on flights.
8. Know Where the Nearest Hospitals Are
This is something so many travellers neglect, even seasoned travellers! Although you plan for the best time ever on holiday, you need to prepare for those unexpected events that can quickly send you to the ER. Before embarking on your journey, make a list of those hospitals closest to where you will be staying. These can easily be found with a quick Google search. Toronto General is a leading facility that treats both inpatients and outpatients and is perhaps one of the most up-to-date medical facilities in the country. As a teaching university hospital, they will have all the latest equipment and health data at their disposal.
It's difficult to suggest places to go and things to see because it could take several volumes to do so. There is so much to explore in a city the size of Toronto that there is literally something for everyone of all ages! The best tip you can be given is to take time prior to embarking on your holiday vacation to search the best things to see and do before leaving. If you plan well enough in advance and get an idea of how to get around the city at different times of day, you'll do quite nicely. It's a lovely city, and although it is steeped in history, it is quite modern as well. It's a city you'll never forget.