Family Friendly Ski Resort, Montgenevre, France
Sat, 08/29/2020 - 14:55
by
The old and beautiful resort of Montgenevre is one of those rare resorts which have everything. This resort is especially good with families, as the village is so small that you can walk from one end to the other in just 15 minutes. Just because the village is small doesn't mean that this resort isn't as good as the others, it is the most family friendly.
ClubHotel Les Rois Mages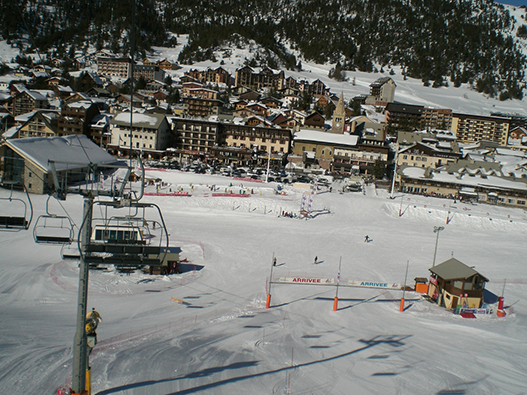 This hotel is an old favourite located in the heart of Montgenevre, with a great location looking over the slopes. In the hotel you will find a large reception, leading to a wonderful bar and restaurant. The sun terrace which is part of the bar overlooks the slopes that you have got the honour on gliding down, and perfect for relaxing after a day on the slopes. On the lower level of the hotel you will find a much livelier bar with a karaoke and perfect for those who still have energy in the evening and want to burn off some more steam.
Slopes
This is a great location for people who have never skied before as there is a wonderful ski school located here, the staff are friendly and speak good English. There is a blue run that will live beginners a good sense of achievement.
There are plenty of long cruising runs that are perfect for those who do not wish to venture onto the black runs and are too experienced to go on the Green runs. Some sweeping tree runs, or you could try the great Colletto Verde which runs into Italy. There are great views of the landscape, and lots of craggy outcrops along the way.
For expert skiers this isn't really the best resort to come, as this is a more family friendly based resort, and there aren't many black slopes. There are about 3-4 slopes here that offer a good experience for expert riders, so it's recommended to get a day extension to the milky way.
Other Facilities
There are lots of other facilities here, offering all kinds if restaurants and cafes for those who wish to eat out. Why not enjoy a adrenaline fuelled snowmobile ride at night across the mountains, or you can try sledging in the evening on some of those beginner slopes. The resort is also home to various different nightclubs and bars for those who are looking for a lively night out after a day of skiing.
With this resorts lack of nightlife and big expert slopes, there is no question why many families come on skiing holidays here each year. It is packed with many slopes suitable for children and people who don't really know how to ski, and other facilities that make this such a family friendly resort.
Contributer: Jason Briggs