A Walk-Through of Places to visit in Edinburgh
Sun, 08/30/2020 - 09:59
by
Things to do in Edinburgh, Scotland
This city is a lovely location to visit. It is calm and nice city with a lot of history and tradition incorporated into its foundations. It is visited by thousands of tourists every year because it has a lot to offer.
Edinburgh is located in Scotland and it is second most populated city in this country with only 482.000 citizens. The weather is nice in winter almost never goes under the freezing temperature and in summer it is 27C at most. So you can enjoy in the nice weather all the time without any special worries.
Places to visit in Edinburgh

If you decide to visit this place in the period from July to September it is nice to take a look at the Edinburgh International Festival if you are willing and have a free time for that. You can see the city very cheap, and visit as many locations as you want by the hop-on and off ticket for the bus. When you visit Edinburgh don't forget to visit the world famous place-Loch Ness. There are many offers and tours of that place so it won't be too hard to find free space and book. And if this is not interesting for you, then maybe taking a tour of the underground vaults might be the real challenge for you.
National Museum of Scotland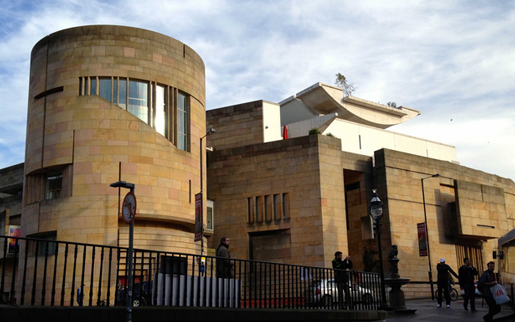 The National Museum of Scotland has got a long tale of Edinburgh's heritage and culture. The Scottish history dates back to the primeval age and update to date touching the modern era.
Edinburgh Zoo
Edinburgh Castle
Once of the important iconic landmark in Edinburgh is the Edinburgh Castle.
George Street
The city's stylish bars can be found here. Spend your evening fabulously,enjoying the cocktails and a walk along.
Princes Street Gardens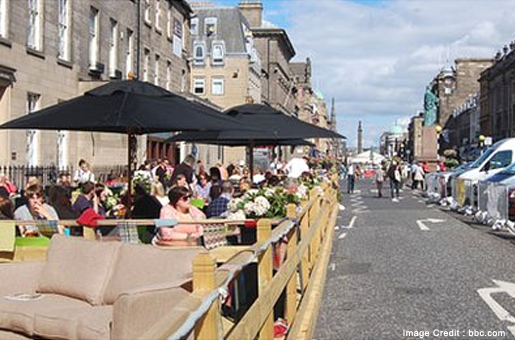 A beautiful public park that lies in the center separating the Old and New Town.
Royal Yacht Britannia
If one wants to check things to do in Edinburgh won't miss visiting this place. This was a floating palace for the Queen and the Royal Family.
Palace of Holyroodhouse
Queen's official residence in Scotland
Scotch Whiskey Heritage Centre
Want to learn about the making of world's top scotch whiskey , visit here.
Renting a room in this magnificent city, it's not very cheap. It will cost $50 per night, but every single penny it is worth it. Surprise your family with vacation to Edinburgh or just organize a trip with your friends, either way the fun and happiness are guaranteed.