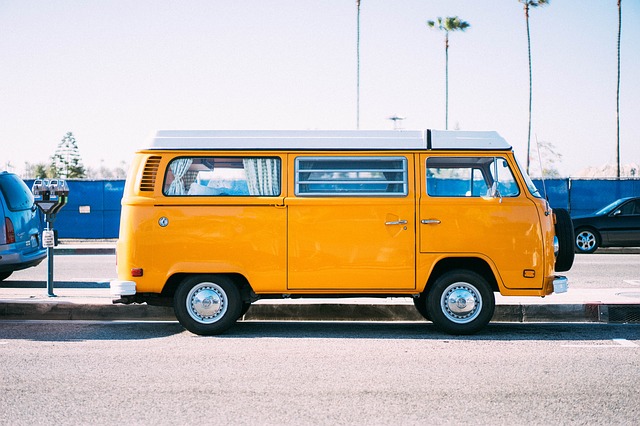 Trip Planner: Making The Best Out Of Your Road Trip
Sun, 08/30/2020 - 12:10
by
Road Trip Planner
Who doesn't love a road trip with a group of friends or your travel buddies/. There is no denying the fact that in theory that idea of a road trip sounds exciting but when it comes to actually making this idea a reality it takes a lot of efforts and some thorough planning Road trips can be a great travel idea for fun family trips if you plan them accordingly. Even if you plan to go solo just to have some time out on the countryside roads, you really don't have to hit a destination spot. All you need is some on point preparations and back up plans if anything goes wrong. If you really are into enjoying a memorable journey then there really isn't anything better than a road trip. Road trips can be great if you take into consideration a few things before you hit the road. So, here are a few pointers for you to keep in mind, so that your journey remains nothing but memorable.
1. How do you plan to go?
It wouldn't be wrong if we say that a road trip is best enjoyed with family in a comfy vanity van or an RV. However make sure you have everything in order to keep the trip smooth. There shouldn't be just one person driving throughout the trip. There is a lot of fuss involved but once you and your family settles in knowing that it obviously won't be like home. Children are a bit irritated by the idea of travelling in crammed up space, all the time. The key to avoid all this and really enjoy the trip is to communicate with your family about all that comes along with this package of travelling. You shouldn't be constantly driving but make a few stop along the way at places that are really worth staying at, so as to keep the journey interesting.
The vehicular comfort one needs when travelling with family is important so make sure you choose an RV that is in its perfect shape and size. Your RV must be equipped with all that you need and must be big enough to accommodate all your family and other stuff accordingly.
2.  Safety Comes First:
One thing that comes above all is yours and your family's safety. Many people somehow ignore this crucial element of travel. With road trips, the risk multiplies because of the fact that you are, yourself taking care of everything and you don't really know what lies ahead. But to prepare beforehand, can really minimize the chances or extent of problems you might face.
A first aid safety kit is mandatory for all your travel plans. Road trip or travel by air, there are always chances of someone feeling sick or a minor injury. You must know about emergency visiting centers or hospitals on your way so as to avoid any inconvenience regarding your family's health.
Either your motor home should have a fully functional GPS or you someone should be really good in reading maps. The most preferable choice would be not to rely on just one resource. Even with your GPS working fine, maps always come in handy for some quick pit stops or if your GPS stops working.
3. Make it fun:
Well, road trips don't just have to about driving or keeping things in order; the idea is to escape the regular hassle and chaos that surround our day to day life. Hence the need to have fun and make your trip exciting grows even more. While you probably be making stops at RV stands and might even get a chance to participate in RV fests and all. Despite all that you should make your journey memorable in the best way possible. Make a special playlist to add more nostalgic value and to give you and your family a few sing alongs (Yes, people still do that).
Road trip games are an easy way to distract yourself, when the monotonous journey sometimes get boring.
There are several ways you can make it one of your best trips all you need to do is stay realistic about everything and prepare for everything prior to your trip. Have fun!