Top Destinations in India to Visit
Thu, 09/17/2020 - 14:09
by
India is a mystic land full of enchanting places to explore and different cultures to soak in. From deserts to beautiful hill stations, from beach cities to river fronts and historical monuments, India as an ideal tourist destination filled with oomph and versatility. It is filled with gorgeous destinations replete with tourist attractions that will fill your heart and soul with serenity and pleasure. Check out the below list of top destinations in India to visit this year.
For all those looking for a one-of-a-kind holiday this year, here are some top destinations in India to enjoy to satisfy your traveler's soul!
South Goa, Goa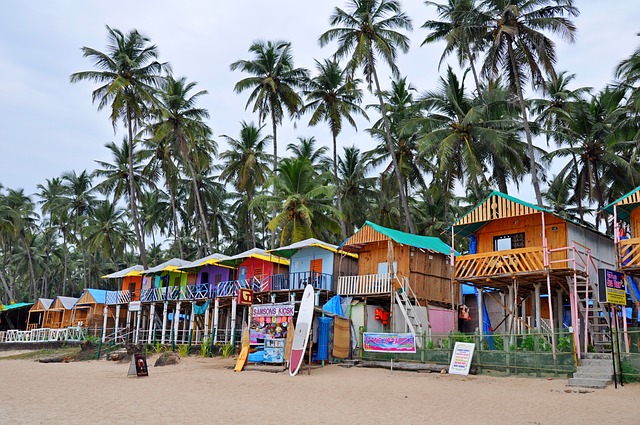 Southern Goa is a traveler's delight complete with rich history and serene beaches. It is a popular tourist destination that is known for its beautiful resorts and tranquil environs. With a rich culture and the Portuguese heritage, it has an overwhelming ambiance that does not disappoint. If you are on the lookout for a place to honeymoon in India, look no further because South Goa will leave you memories of a lifetime!
Jaipur, Rajasthan

Most travelers do not know of the capital of Rajasthan that is a luxurious holiday destination. Jaipur receives a lot of tourists every year, owing to its spellbinding palaces and stately monuments. If you are an architectural admirer and history buff who is fascinated with the Mughal period, Jaipur will offer you several nooks and corners in the city to explore the rich cultural and traditional heritage. You can have a rejuvenating and lovely stay at some luxury hotels like ITC Rajputana, Fairmont Jaipur,andTaj Rambagh Palace. Besides these fine luxury hotels, monuments like the Hawa Mahal and the Amber Fort offeran interesting peek into the history of this city.
Kodaikanal, Tamil Nadu
The charms of the southern part of India are not hidden from anyone. Southern states like Kerala, Tamil Nadu,and Karnataka are full of mesmerizing views, incredible waterfalls,and scenic beauty. One such holiday destination in the state of Tamil Nadu is Kodaikanal. It is the perfect place for all those people who are looking for a respite from the hectic daily schedules and the hustle-bustle of city life. It is an ideal resting place for the people seeking solitude and some peaceful, harmonious surroundings. Stay at the Carlton Resort or the Kodai Resort for a relaxed and heavenly time.
Pondicherry, Tamil Nadu
The next on this list is another popular holiday destination in the state of Tamil Nadu – Pondicherry. This is popularly known as the French capital of India because of its French colonial foundation. It lends an old-world charm to the place and is full of clean streets, mesmerizing beaches,and French colonial-style homes. A definite treat for sore eyes!
These holiday destinations look tempting, don't they? So, which place will you choose for your vacations this 2018?
Also see Northern Lights Tour  and catch up at TheVillaEscape.