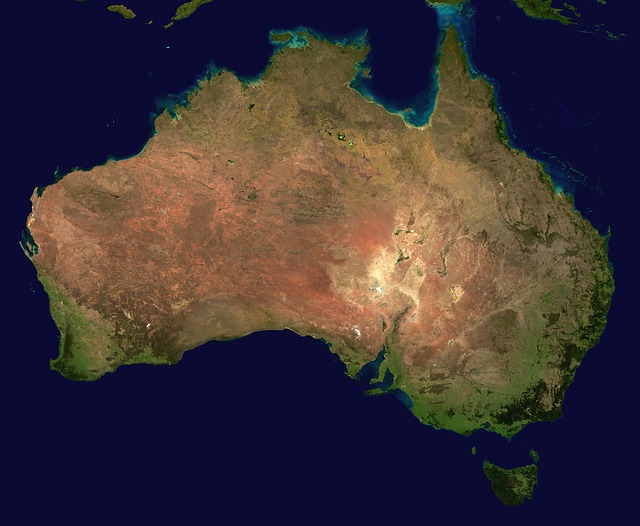 Top 5 incredible attractions of New South Wales, Australia
Sun, 08/30/2020 - 13:54
by
Discovering Sydney's surrounding by car: What places must be visited first and foremost?
2 days, thousand kilometers of Australian roads, 5 incredible attractions of New South Wales and one fantastic car trip you will never forget! Make your trip to Australia's New South Wales comfortable, by booking your hotels in New South Wales with us.
Places to visit in New South Wales
Port Stephens, Australia
Longitude and Latitude: -32.704907, 152.028953
Distance from Sydney: 205 km
Driving time: 2 hours 30 minutes
Gas consumed: 13.3 liters
Our starting point is Port Stephens, well-known as blue water paradise. Actually, this is very subjective evaluation, and if you like it or not depends on with whom and when you're travelling. If you want to avoid crowds of people you should visit Port Stephens in winter, perfect time for a weekend with your soul mate. Imagine only the two of you sitting wrapped in a blanket and watching whales and dolphins through binoculars, enjoying last gentle beams of the setting sun.
The most visited attraction in Port Stephens is Tomaree Head, the best observation point and the perfect place to take some great pictures!
Feel hungry? Only in 3 km from Tomaree Head, there is a neat café Little Beach Boathouse, which is first of all popular due to its fantastic views of Port Stephens. Visitors also praise the excellent service and delicious meals.
Hunter Valley (city of Newcastle)
Longitude and Latitude: -32.737631, 152.162120
Distance from Tomaree Head: 63.4 km
Driving time: 1 hours
Gas consumed: 4.2 liters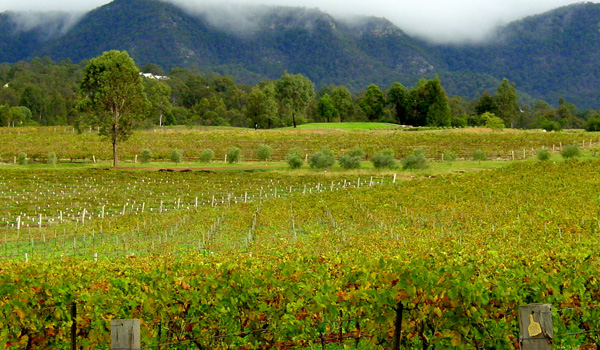 Hunter Valley is one of the most famous wine regions of Australia. It produces both red and white wine of such varieties as Pinot Noir, Chardonnay, Cabernet Sauvignon, Shiraz and Semillon. It's just unbelievable to be in Hunter Valley and not to taste a glass of first-glass wine! The largest city in the Hunter Valley is Newcastle located at the mouth of the Hunter River).
Here you will find the best wine boutiques, luxury restaurants, great shopping opportunities and picturesque landmarks, including Nobby's Lighthouse!
Nobby's Lighthouse
Longitude and Latitude: -32.918669, 151.798273
Distance from Newcastle city center: 2 km
Driving time: 5 min
Gas consumed: 0.1 liters
Since its time of opening in 2011, Nobby's Lighthouse has been visited by more than 100 thousand people. Although built in 1858, it still operates and is opened for tourists only on Sundays from 10 am till 4 pm. You won't find a better place for a lovely stroll in Newcastle than surroundings of Nobby's Lighthouse.
Blue Mountains and Jenolan Caves
Longitude and Latitude: -33.818866, 150.022562
Distance from Newcastle city center: 305 km
Driving time: 4 hours
Gas consumed: 19.8 liters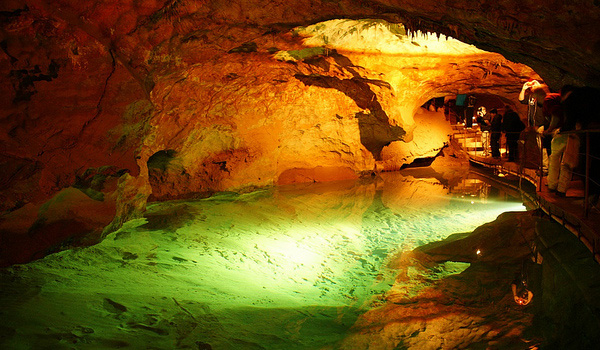 From a distance Blue Mountains look like an old canvas on which the artist put too much blue paint. Actually this blue haze is pair of eucalyptus oil excreted by thick forest. So it's not surprising that the mountains are called Blue.  The Blue Mountains National Park offers its visitors several observation platforms, from which you will enjoy really breathtaking views of the Australian valleys.
Jenolan Caves are located here in the Blue Mountains. Jenolan Caves impress from the first glance! Only imagine they are about 340 million years old! They stretch for many miles underground, and still there are a lot of unexplored paths. At the moment there are 11 caves equipped with light, stairs and railings.  In some caves you can see the underground rivers, and one cave is a venue for concerts! So, classical music lovers can take advantage of the opportunity and enjoy the real concert underground!
No doubt you'll be very hungry after exploring Jenolan Caves. Likely, there are two restaurants nearby: Chisolm's Restaurant and Jeremiah's Bar. The first one is more expensive, but it has many positive reviews on TripAdvisor. The second one has mixed reviews, and it's hard to figure out, which one is worth visiting first of all. All that remains to you is to visit them by yourself and form your own opinion.
Kangaroo Valley
Longitude and Latitude: -34.737731, 150.520575
Distance from Jenolan Caves: 251 km
Driving time: 3 hours 20 minutes
Gas consumed: 16.3 liters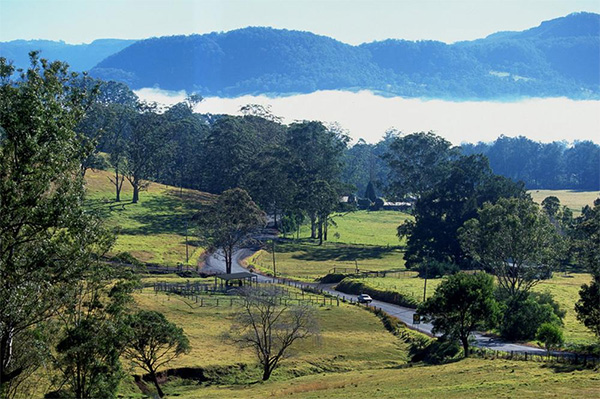 Kangaroo Valley, which is considered one of the most beautiful places of Australia, offers its visitors a large variety of different activities. Here is everything you need for every kind of vacation! Tracking, mountain biking, canoeing and horse riding. In order to enjoy Kangaroo Valley fully you should stay here for at least two days. Here is highly developed infrastructure so renting a room or a house won't cause any problems. The same we can say about restaurants and cafes, but it should be mentioned that many tourists prefer spending the night at special camping zones. Still Kangaroo Valley is a perfect place for relaxation outdoor and enjoying all beauty of the nature.
Kiama
Longitude and Latitude: -34.672290, 150.862766
Distance from Kangaroo Valley: 45 km
Driving time: 3 hours 50 minutes
Gas consumed: 3 liters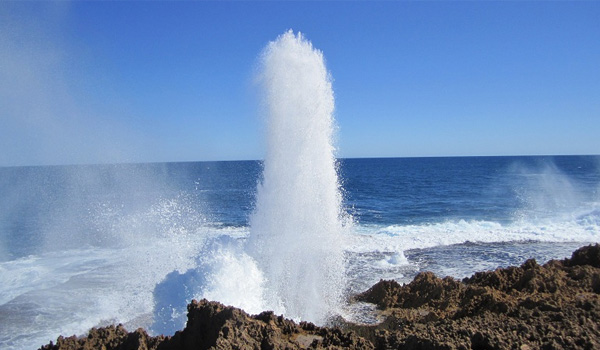 Kiama is a small town with the population of about 12 thousand people. You might pounder why to visit it instead of leaving more time for exploring Jenolan Caves or relaxing in Kangaroo Valley? Kiama has one attraction drawing tourist's attention most of all. It's famous Kiama Blowholes, which produce water pillar up to 25 meters high depending on the weather conditions. But there is also a chance to see nothing at all if the weather is calm. In this case, you should be upset, either!
Kiama has a lot of attractions beside the Blowholes including lovely clean beeches and wonderful conditions for surfing and sea fishing. Discovering New South Wales won't be so easy without your own car. If you want to get the lowest rates for the newest car models just visit an online car rental comparison website. The best way to arrange a car trip through destinations described above is to pick up the car at Newcastle Williamstown Airport and return it in Sydney, which is in 120 km from Kiama.