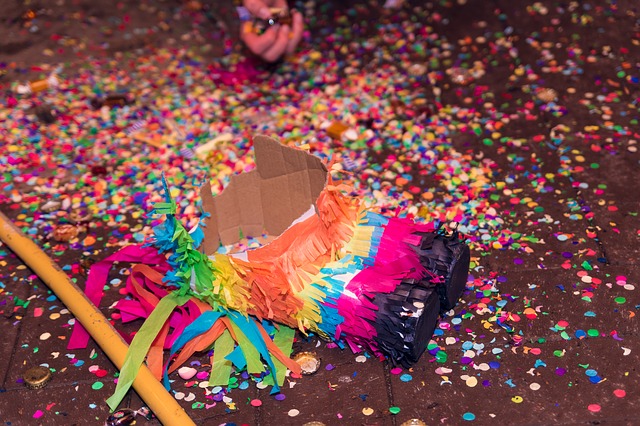 Food fights, Free Wine and Flower Battles – The Unusual Festivals of Spain
Sun, 08/30/2020 - 13:47
by
Festivals of Spain
There are more reasons to visit Spain that just Sangria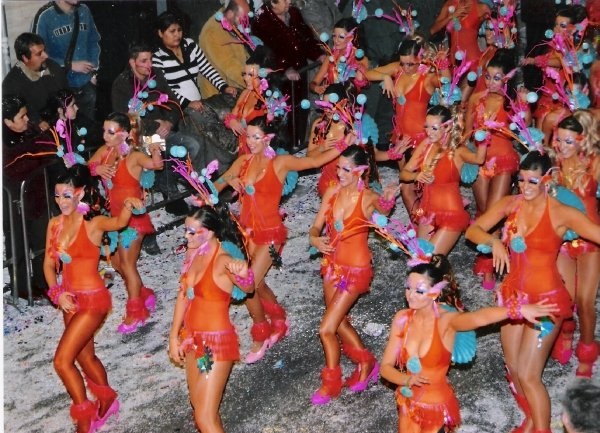 To think of Spain usually involves conjuring up images of tapas, sangria, flamenco dancers or enviable weather conditions. But in fact, the pleasures of Spanish life go far beyond giant prawns sizzling in spicy paellas, or street fights where people pummel each other with (hopefully) softened tomatoes.
Wine-filled street fountains, meringue-batter fights, and cave-based plays are but a sample of the events on offer at some of the wonderfully weird festivals that take place in Spain and on its surrounding islands each year. Not convinced? Take a read of these and see if anything tickles your curiosity:
Carnaval de Vilanova i la Geltrú, Barcelona
Although word of the Tomatina festival has spread far and wide, there are several other lesser-known street-based food fights that may appeal to the sweet-toothed traveller. At the Carnaval de Vilanova i la Geltrú, locals get whipped up in an egg white frenzy, dousing one another in glistening globules of snowy meringue batter. Just be sure to leave some of the sweet stuff for throwing!
As one of the most artistic, vibrant cities in the country, it's a fantastic choice for a summer getaway or as part of a European tour. And on the plus side, getting to Barcelona is much simpler than other destinations in Spain, as non-stop flights from New York make it ideal for the long distance traveller.
Cadiar Wine Festival, Andalucía
Alcoholics, stay back! This autumn-time festival (it usually takes place in October) is famed for its wine fountain in the centre of the town where, yes, the red stuff genuinely flows freely for festival-goers to enjoy. Just make sure you don't guzzle so much you can't appreciate the backdrop; the surrounding slopes of the Alpujarra Mountains and its vineyards are reason enough to attend. The festival usually takes place on a weekend and, wine aside, includes parades, live music, flamenco dancing and food stalls offering local and traditional cuisine. The location is approximately one hour thirty minutes from Grenada airport, or 2 hours from Malaga, meaning the best way to reach it is by rental car.
Three Kings Parade, Tenerife
In Spanish tradition, three kings come bearing gifts for children on January 6th, which is when Spanish streets come alive with costumed men on horseback, throwing candy to the gleeful kids in the crowd. The parades are particularly special in Tenerife due to the king's stylish arrival. In Los Cristianos, they pull up James-Bond style in the harbour, whereas in Costa Adeje they arrive by dramatic helicopter drop. If you decide to come and witness the proceedings in the south, make a trip of it and check out other things to do in the area; whale watching, Harley tours and water safaris a-plenty could also feature on your itinerary.
Battala de las Floras, Laredo
There seems to be a theme here… This time, the battle is in flower mode, as ticket-holding festival attendees are invited to engage in a present day War of the Roses. This street festival takes place in July, and those wanting to compete can procure tickets from the office at the Garden of Viveros for 5 euros a piece. If you just want to watch and admire the confetti-like flower heads streaming above the crowds, that's completely free, as are the parades with giant flower-adorned floats and dancing girls. Stay in Santander and make sure to fit in a visit to the Peninsula of Magdelena, which is home to a small zoo, beautiful beach and the Palace of Magdelena.
So whenever you go – try to visit one of the bizarre festivals happening all over Spain year-round. Don't be put off that it's far from home; as one of the most beautifully historic countries in Europe (and not to mention home to some of the best cuisine), Spain should be on any destination wish list.