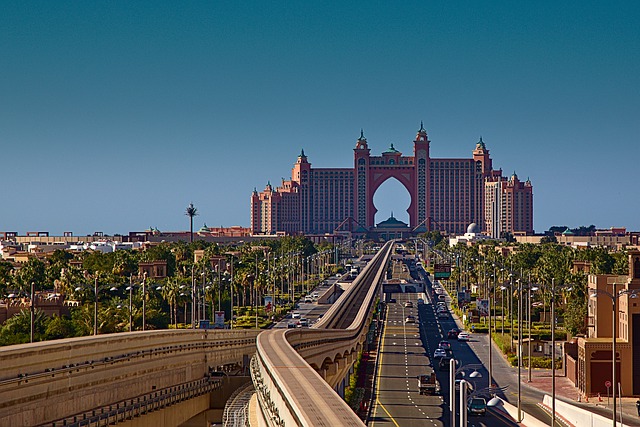 Essential Dubai Travel Guide for First Time Travelers
Sun, 08/30/2020 - 11:52
by
From a small Bedouin fishing village, Dubai has come a long way, and the journey is nothing short of miraculous and inspirational. Sitting on a glittering sandy shoreline with vast endless desert, Dubai is an entertainment hub of the world and features on the bucket list of almost all the travelers. Here's a complete Dubai Travel Guide for you, if visiting this magnificent UAE city is in your travel list for this year.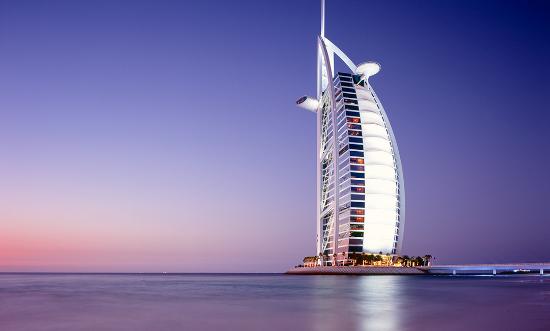 Planning your Trip:
Planning a trip to any other country is a bit of a hassle. Visa and entry formalities take a lot of your precious time. To attract tourists, the government of Dubai has made visa regulations very liberal. Now tourists can get a Dubai Visa very easily. Tourists can also avail multiple entry visas for their short and long term visits with hassle-free online procedures. If you are amongst the nationals of the 33 countries listed by the government who do not need a visa to enter the city, you're in luck; you don't have to get into visa formalities at all. Please note that the visa policies are subject to frequent changes, log on to: http://www.dubai.com/v/visa_requirements for more details about the visa policies.
Things to See in Dubai:
Dubai has just about everything a traveler would imagine. From shopping to architectural marvels, desert to sea; Dubai beckons you to enjoy the best of everything. Here are some of the best known attractions of Dubai that must be visited.
Burj Khalifa– the world's tallest building. Visit its observation desk at the 144th floor for an unimaginable view.
Burj Al Arab– the world's only and most luxurious 7 star hotels, now considered as the icon of Dubai's rapid development.
Souks at Diera– a tangle of markets (souks) selling everything from gold to perfume, textiles to the best of the world's spices. It is a must have experience.
Dubai Museum– Take a peek into the history of Dubai and its transition from a small Bedouin village to the world entertainment hub.
Jumeirah mosque– a perfect example of modern Islamic architecture, it is the city's most photographed building and a must visit.
Dubai Creek- flowing through the heart of Dubai, the Dubai creek ride (either in a luxurious Dhow cruise or an Abra ride) is a must have experience.
Bastaqiya Quarter– One of the few remaining buildings that dates beyond the 1970s, it has wind towers and the courtyards along with small art galleries. It is a site that should not be missed.
Dolphinarium– go there to watch exclusive dolphin and seal shows that will bowl you over.
Underwater zoo– this world famous underwater zoo is a must visit to give you a 180 degree glimpse of the marine life.
Ski Dubai– this one of a kind world's largest indoor skiing rink with real penguins is an experience that should not be missed.
The Dubai Mall & Fountain– the world's biggest choreographed manmade fountain is located in the world's biggest mall (area wise) – The Dubai Mall.
Palm Islands– don't miss the palm Islands, the biggest manmade island of the world that is said to be visible even from space. If possible do skydiving too here.
The wonders of Dubai do not end with this list but these are the most famous attractions that you must visit even if you are ona time constraint.
Things to do in Dubai:
There are a plethora of laid back and adventurous activities to be done in Dubai.
Desert Safari– No trip to Dubai is complete without enjoying the world famous Dubai Desert Safari. You can also choose the night camping with barbeque dinner in the desert.
Shopping– Dubai is a place that can make anyone a shopaholic. With plethora of world renowned malls, souks and shopping streets with products from around the world, shopping here is a must.
Watersports– Dubai is home to exciting watersports such as skiing, kayaking, windsurfing, banana boat rides, snorkeling, cage diving and so much more.
Sky diving at Palm Jumeirah– If you can, this is one of the not- to-be- missed activities that you must do. The thrill, excitement and the view will stay with you forever.
Nightlife– Dubai enjoys a vibrant nightlife with almost all big events and celebrities from all over the globe coming and performing here. You can find the best of clubs and lounges here.
Jumeirah Beach– Take a dip in the crystal waters at the calm coastline of the Jumeirah beach and enjoy a host of beach sports and activities.
Neighboring Areas – The Rest of Emirates:
Abu Dhabi– located at a distance of hardly over an hour; the capital city of UAE has many attractions and can be easily accommodated on a day visit in your itinerary. You can visit the Ferrari World here.
Sharjah– A bit more conservative but worth paying a visit, Sharjah offers a peep into the traditional culture of Dubai.
Ras- Al- Khaimah– Very famous amongst tourists for its watersports, world class spas and golf, Ras- Al- Khaimah offers a perfect weekend getaway for the locals and a good change from the bustling Dubai for the tourists.
Umm- AL- Quwain– The town boasts of some of the ancient architectures that takes you back to the Bedouin era. Most of the population here is still engaged in traditional methods of livelihood like fishing.
Restaurants
Dubai boasts of one of the most diverse food scene in the world. While the upscale restaurants will have the best dining experiences and food being prepared from the best chefs in the world, it also has plethora of dining options for the ones in budget. You may find endless options for the non-vegetarians and vegetarians too.
Dubai Hotels
Dubai offers accommodations for every pocket. While it also has accommodations that allows you to sleep underwater and charges in millions per night, it also offers modest services at unbelievably cheap rates. Dubai being a tourist hub, with millions of tourists coming in every year, it offer all kinds of accommodations.
Dubai travel tips
• When in Dubai it is important to follow certain laws and regulations as a tourist to enjoy the city to the fullest. This goes for any place you visit.
• It is one of the safest cities on earth and hence very travel friendly for solo travelers including women and families with kids.
• No special immunization or anticipatory medication is required while planning your trip to Dubai. Also, the city is equipped with some of the best hospital and facilities in the world.
• When travelling in summer months, don't forget to carry a good sunscreen, goggles, hats and wear full covered clothes as risk of sun burn is more, especially in children.
• There are certain laws in Dubai such as wearing too skin showing dress is considered illegal and may attract a hefty fine.
• During their holy month of Ramadan, tourists have to abide by the laws of not drinking, eating and chewing tobacco or even gum at public places. After sunrise and before sunset.
• It is illegal to solicit, gamble or engage in adult content on internet at public places. Similarly, show of physical love and affection such as kissing, hugging and being cozy are banned and may attract fine and even imprisonment.
In the world where people of the same cultures are fighting to death, Dubai is a perfect example of various cultures living in harmony and taking the city to various new heights of developments. Its drastic transformation from an oil producing nation to a global tourist hub is the perfect example of city's rich using their money in the right direction.
Come to Dubai and experience the best a country can do to channelize its money flow for the betterment of the nation and its people. Dubai can be explored well if you can have our own transportation. Rent a Car in Dubai with us save now.