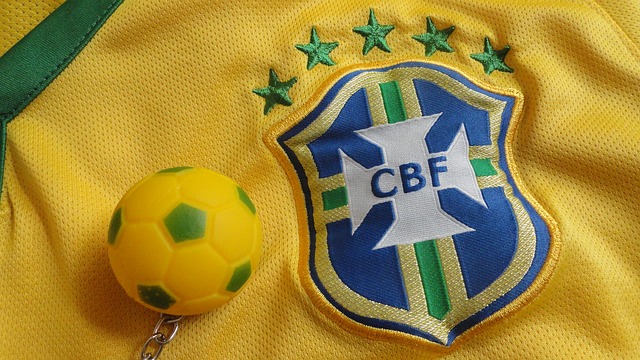 Visit the Style Soccer: FIFA 2014 World Cup Football Brazil
Sat, 08/29/2020 - 14:10
by
All about FIFA World Cup 2014 Soccer, Brazil. Also See: World Cup Schedule 2022
The countdown has started for the ultimate international football tournament, between the world's best football teams – football players getting equipped to battle for the greatest soccer world cup FIFA 2014, that's held once in every four years, this time hosted in Brazil.
The FIFA Fever
Millions of Soccer Fans, Thousands of blooming players are packing their trip to Rio de Janeiro, Brazil , all set to watch the World's greatest FIFA World Cup Brazil 2014. Organized by Zurich, Switzerland's based Fédération Internationale de Football Association (FIFA) also known as International Federation of Association Football in English, this year conducts the World Cup 2014 in Brazil. Hosting the FIFA 2014, Brazil has become one of the top destinations to visit in 2014.
Booking a Ticket to watch the FIFA 2014 World Cup 2014, Brazil
Have already booked your FIFA 2014 World Cup Ticket, then you may have to check your request visiting –Request your ticket for FIFA 2014  or else you may receive a notification email on your ticket status on or before 12th March 2014.
If you haven't booked, don't worry, the ticket sales is not yet concluded. There is a next opportunity to request your tickets for FIFA World Cup 2014, from 12th March 2014 to 1st April 2014. You may have to visit www.FIFA.com/tickets to book your tickets for international football tournament. Know this: The tickets would be available on First Come First Served basis. So bookmark your dates to book the tickets.
FIFA Styles around the World
Soccer in style, gets you the feel matched with the players, as a Football Fan  encourage your Soccer Team with best FIFA outfits. Shop your FIFA outfits from the FIFA Shop or the Soccer Shop, to support your favorite football team.
 
Easy Check the Best Hotels in Brazil for your visit to FIFA World Cup 2014
To-Do's
Visiting Brazil; book the Flight Tickets to Rio, meanwhile Find your FIFA World Cup Accommodation at the earliest, before it gets fully occupied. Booking the right choice hotels for your stay would provide a dual enjoyment of watching the International Football Tournament, as well the leisure of a vacation tour.
Here's your place to choose an accommodation for your FIFA Visit.
Search for Hotels Brazil or Hotels Rio de Janeiro
If you are looking for a cheaper accommodation, then you may choose hotel apartments, or look for apartment rentals in Brazil.