Top Attractions in Lima Peru the city of kings
Fri, 08/27/2021 - 12:12
by
Lima is the capital of Peru. One of the idyllic locations, a city with a rich history and great place to visit having the Rimac and Chillon valleys. Lima is known as the city of kings and has got lot of incredible attractions that one should visit. 
Discover the best of Lima, Peru with our comprehensive guide to top attractions. From the historic city center and colorful neighborhoods to stunning museums and world-renowned cuisine, explore the cultural richness of this vibrant South American capital. Find insider tips, must-see sights, and hidden gems to make your trip unforgettable. Start planning your Lima adventure today!
 
What is Lima PERU most known for?
Lima Peru is known for some of the top tourist attractions with an historical view.  Some of the places to visit in Lime Peru include the below.
Miraflores
Nicolini Auto Museum (The Museo del Automovil Coleccion Nicolini)
Nor Yauyos-Cochas Landscape Reserve
Iglesia de las Nazarenas
Convento de San Francisco
Circuito Magico del Agua (Magic Water Tour)
Huaca Pucllana
Miraflores, Lima Peru
Miraflores is one of the most famous districts in Lima. The place where you can find restaurants, hotels, bars, nightclubs, shopping arenas and stroll around. To visit Miraflores you necessary don't need to plan, as you walk you will get to see lot of things happening around. Ensure your wallet is full as it's a major shopping area.

 
Nicolini Auto Museum ( The Museo del Automovil Coleccion Nicolini), Lima Peru
 
If you are car lover, then yes - a must go place in Lima. The Nicolini Auto Museum displays the classic and vintage model cars and other vehicles, which is worth watching. 
 
The Nor Yauyos-Cochas Landscape Reserve, Lima Peru
Located near Lima The Nor Yauyos-Cochas Landscape Reserve is a protected area. They do have few archaeological sites. When you visit here, you can see lot of attractions around and also the world's highest surveyed cave Qaqa Mach'ay and Sima Pumaqucha the deepest caves in South America. 

 
Churches: Iglesia de las Nazarenas & Convento de San Francisco, Lima Peru
 
Built the year 1771, this Roman Catholic Church is one of the attractions to visit especially in the month of October. One other church to visit is the Convento de San Francisco, which has got impressive religious art, monastery and antique books.

 
Circuito Magico del Agua (Magic Water Tour), Lima Peru 
 
Located in Madre de Dios, Lima Circuito Magico del Agua is a must visit attraction in Lima Peru. Circuito Magico del Agua holds the record for the largest fountain complex in the world, which shoots water more than 80 meters high. They have a music synchronizing water show as well which attracts thousands of people to visit here.
 
Huaca Pucllana, Lima Peru
 
Located in the heart of Miraflores, Calle General Borgoño cuadra 8, Lima the Huaca Pucllana is a pyramid structure, which has withstood lot of climatic changes .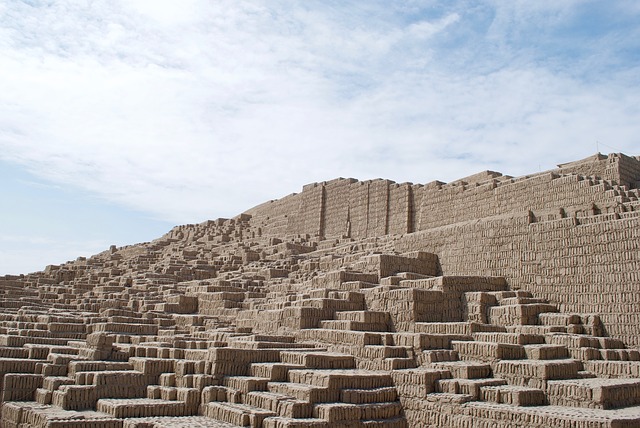 Apart from this, you can also plan to visit the Historic Centre of Lima, Lima Surfing Spots, Paragliding in Miraflores and visit other museums. You also have the option to tour the city of Lima on a Mirabus. eFlyto, offers great deals on Lima Hotels along with car rentals in Lima Peru.
Is Lima Peru worth visiting?
Yes, off course, Lima Peru is worth visiting to have a great holiday. Especially you can get delicious food, nice places to relax while overlooking at the beaches and historical museums which falls under the Lima Peru attractions bucket list.