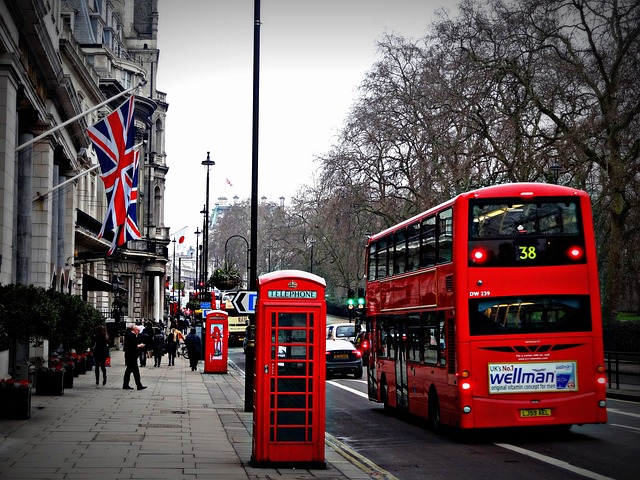 TOP 10 secret places of London
Sun, 08/30/2020 - 11:30
by
Travelling is the best way to get some rest and enjoy your new impressions and feelings. Every world city keeps a rich cultural heritage of all people, who lived here before. Millions of tourists from all over the world try to go somewhere with utmost care and diligence by way of excursions tours and touristic agencies. Do not become obsessed with the standard excursion routes! Each of the famous world capitals holds the mass of secrets and privacy that you cannot notice during the standard excursion.
So-called secret places are always worth seeing. It is difficult to find each of them in the popular touristic routes. This article is predicted to tell you about all London's secrets.
Museum of Brands, Packaging and Advertising
Many-years history of consuming is collected together in this place. This specialized museum gathered about 12 000 of original stuffing from Robert Opie's unique collection. You can get know about the world popular brands, their creativeness in advertising and packaging.
Address: 2 Colville Mews, London
Rolling Bridge
This bridge is a miracle of engineering! Looking at this construction, it seems you can see a huge mechanic caterpillar. From the very beginning, the idea of this interesting construction was to solve an ordinary problem: build up a typical footbridge. Finally, the result is more than original! The main architect – Thomas Khizervik, has been awarded by the prestigious architectural premium Вritish Struсtural Stеel Dеsign Awаrd for his nonstandard idea. Thus, Rolling Bridge is a creative approach to solve a trivial problem.
Address: Paddington Basin, West London
Ripley's London Museum
Frankly speaking, this is the chain of museums, situated all over the world. London is a place, where Ripley's London Museum is situated. What is interesting here? Everything is interesting and unusual! The museum's slogan is "Believe it or not". The museum's exponents are completely paid off – most of them are unusual: dinosaur's egg, waxworks, animals' phantoms of different sizes and forms. The exhibition is completed with the imaginable thematic events: mirror labyrinth, black hole adventure, laser shows.
Address: 1 Piccadilly Circus, London
Shri Swaminarayan Mandir
Perhaps, the last thing you expect to face in London is mandir (Hindu Temple). Nevertheless, you will be amazed with its chic and size: domes of this architectural construction make people to freeze movement. The church is not very old – it was built in 1995, but it is more than original. There is no other as big Hindu Church outside Indian bounds as you can meet in London. Entering inside the building, you immerse into the atmosphere of philosophy and Hinduism.
Address: 105-119 Brentfield Road, London
Apple Store
It is impossible to miss this relic for all Apple fans. For this moment, all Apple stores are the unique architectural masterpieces, situated inside the original building constructions. London Apple Stores are not the exceptions of the rule. The most unusual of them from the architectural point of view is Apple Store, which is situated in Regent Street. It is really worth visiting.
Address: 235 Regent Street, London
Crystal Palace Park
It would seem what is interesting in the park, if only in London Park? – Lawns, trees, amazing Zoo, and, of course, dinosaurs. Actually, this is the place, where the most popular trend – dinosaurs, was developed many years ago. More than 160 years ago such prominent artist and sculpturer as Benjamin Waterhouse Hawkins created a big number of huge and not very monsters' statues – dinosaurs, in the full size.
Address: London, SE20 8DT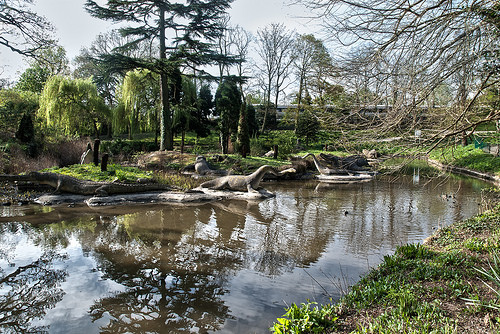 The Cartoon Museum
The large number of museums is waiting for you in London! The Cartoon Museum is one of the best. This is a not big and cozy exhibition, where everyone can feel like a child, touching the world of cartoons. More than 5000 cartoon characters and 400 comics' heroes are represented here. What is more, the exposition also contains a number of serious cartoon films, speaking about the serious topical subjects. This museum is also famous of its political satire – you can find everything here, including Winnie-the-Pooh and Elizabeth II side by side.
Address: 35 Little Russell Street, London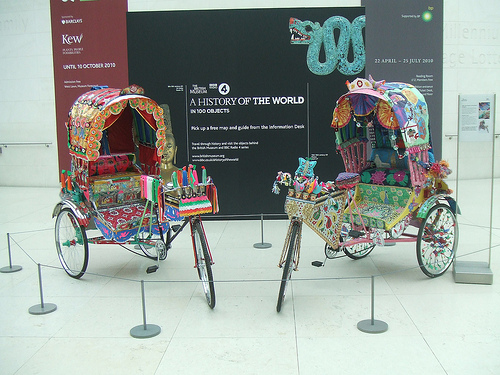 Thames Barrier
If you know nothing about the water constructions, you cannot recognize a river barrier in this futuristic architecture. It seems to be a real military training area, or cosmic base. Sure enough, Themes barrier is about 30 years old: it was built to protect city from the water flood. The construction is massive and more than reliable – come and see!
Address: 1 Unity Way, Woolwich, London
Wooden escalator on Greenford station
London subway is one of the oldest in the world. The first its line was opened in 1863. It happened that London Subway has one of the longest escalators in the world, comparing with other world capitals. There were times, when people used just wooden constructions to build up the moving stirs – they are still wooden on Greenford station.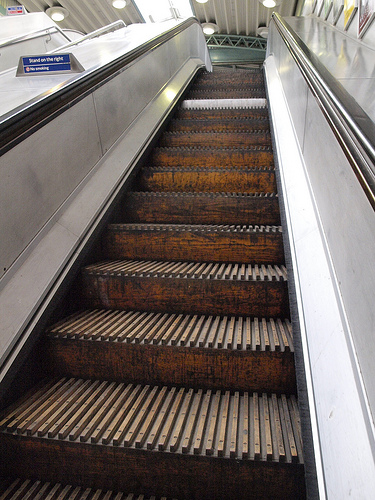 Warner Bros. Studio Tour London
As you know, world-famous pious legend Harry Potter was created in England. Warner Bros. Studio made the most surprising act for Potter's fans than ever before – the film studio was carefully rebuilt into the museum. You can learn the decorations, getting know a lot of interesting information about the work of artists, decorators, costumers, during the working process.
Address: Studio Tour Drive, Leavesden, Hertfordshire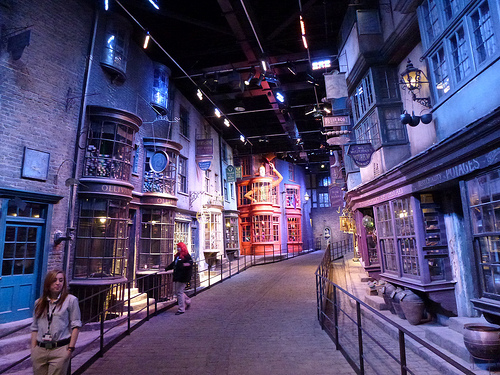 Frankly speaking, the list of the most interesting secret places of London is endless. The list above contains a big part of not only unusual, but atmospheric places. Visiting them, you will leave London full of exciting emotions and fresh impressions. To make you trip comfortable, it is recommended to hire a car. To know everything about London traffic, you may catch taxi first and take a reality check. Anyway, do you want to travel over the Old England cities freely, without intending to mass transport? – Go ahead! Compare and get cheap car hire in London and hotels in London.