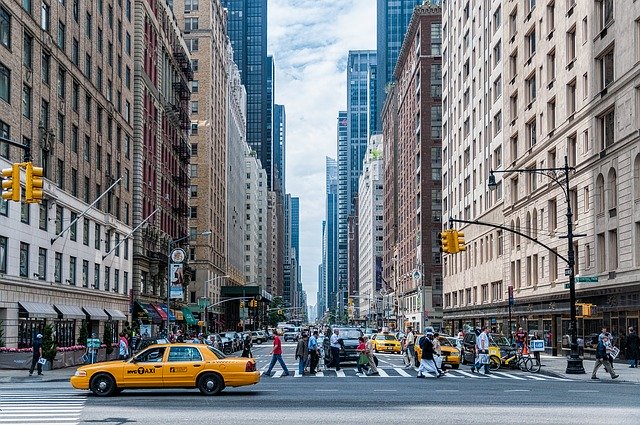 Top 10 Free Things to Do in NYC this Summer
Sun, 08/30/2020 - 12:03
by
Free things to do in New York City
In a city that never sleeps, like New York, there are millions of things to do and ways to entertain yourself and summer is the time of the year when there are dozens of events every week. It is even better, especially for those who travel on budget, when you don't have to pay for all those things. So, we present you here a list of top 10 free things to do in NYC this summer. Enjoy!
Hudson River Park's Big Hit Wednesday is a great opportunity to enjoy outdoor screening of some of the best movies that of the last couple of years. You get to watch a great movie for free and relax in nature during the hot summer nights.
¡ARRIBA!: Latin Dance Party is another things you can attend for free during your summer vacation in NYC. If you are a lover of true Latin dance party, then this is a a place to be; the famous mambo dancer Orlando Marin with his special guest, The Last Mambo King, will heat up the floor and make you want to dance.
Bodypainting Day is an annual event that takes place in July. It is a real artistic event where 75 artists show their creativity and talent on 100 nude models. Models come in all shapes and sizes and volunteers from the public can take place too.
SummerStage Festival starts in May and lasts till October, and this year it celebrates its 30th anniversary. It takes place in various open areas in this city, mostly parks.It is a festival that has something for every one; different music genres, theater, circus, dance, opera and much more.
National Museum of the American Indian made it also to our list of top 10 things to do in NYC because it represents a valuable piece of history and it is one of the museums that is admission free. The museum is open from 10 am to 5 pm and it will welcome you with exhibitions, dance shows, talks and films.
Smoragsburg Food Festival is a dream-come-true for all food lovers, which basically means everyone. It starts in late July and takes place every Saturday in August in East River Park. Delicious food awaits you on every corner and the best way to spend some money and time with your family and friends is definitely here.
Free Shakespeare in the Park is a 53 years old tradition, a real treat for Shakespeare lovers. It takes place in Central Park NY from late May to late August. Every year two Shakespeare's plays are performed and they all start at 8 pm.
Broadway in Bryant Park brings you numerous popular one hour performances that will remind you of hits like Mamma Mia, Phantom and many more. The series of Broadway concerts start in Late July and last till mid August. It is a great opportunity to enjoy outdoor theater while having your lunch on a blanket in the park. A real theater picnic.
Nathan's Famous Hot Dog Eating Contest is another interesting event you can attend in NY. People come from all over the country and other states to either take place in the contest or see how male and female qualifiers try to beat the record and win this eating contest. It is fun, delicious and free.
Macy's 4th of July Fireworks is something you have to attend if you happen to be in NYC at the time. It is one of the many things the city is famous for and the amazing show will take your breath away. Macy is in charge for fireworks of NYC almost 40 years now and it never seizes to surprise the crowd. Besides the fireworks there are famous musicians that will entertain you during the show.
It is hard to put together a small list of what to do in NYC when the list could be going on and on, but these things are something that you should definitely not miss.
Book Your hotels in New York City at the cheapest rates.