The only Sydney guide you'll ever need
Sun, 08/30/2020 - 12:34
by
Sydney Guide Book
It's absolutely impossible to visit Australia without experiencing endless beauties of magnificent Sydney, which stands out for its impressive harbour architecture, shimmering ocean surrounding and unique street spirit that you'll hardly find anywhere else. Abundance of captivating beach spots, summertime atmosphere and recognizable Aussie lifestyle are among the first impressions you'll get upon arrival, but that's just a tiny part of stunning views, authentic places and activities that you'll meet during memorable Sydney walkabout. Apart from its world known landmarks, Sydney's real magic is hidden in plenty of other fascinating attractions, and this is a unique guide throughout them:
Having plans to visit Sydney, Here you can book Cheap Hotels in Sydney Australia at guaranteed low rates.
Historical treasures Sydney
Sydney's historical richness is tremendous, and some pastime monuments, such as Elisabeth Bay House and Hambledon Cottage House Museum, are just unavoidable. Built in gorgeous colonial style, Elisabeth Bay House is among the most amazing Sydney houses that hosts authentic spirit of bygone Sydney times contained in authentic interior and picturesque outside gardens. Another "must see" historical oasis that reflects 19th century's Sydney lifestyle is Hambledon Cottage House Museum, the fundament of Parramatta region and recognizable mixture of English and native features.
Relaxing Centennial Park Sydney
Pleasant area of Centennial Park is excellent example of astonishing pristine serenity placed in the middle of vibrant city environment. As a part of eastern city suburbs, this urban park is actually amazing natural hideout, whose main road called Grand Drive will lead you through the environment rich beautiful lakes, secluded cottages and astonishing local wildlife. Centennial Park is extraordinary location for relaxing walks, horse riding or outdoor movie watching.
Extraordinary dining and entertaining venues in Sydney
From Surry Hills, to Paddington and Manly, hundreds of attractive and artsy bars, restaurants and cafes create real dining kingdom, which greatly participate in cheerful Sydney spirit. Apart from exotic summer ambient in Cockatoo Island bar, where you can try mind-blowing cocktails, you should also experience laid-back vibe of Sydney's pubs by having a beer or snack in Pub Life Kitchen, Chippendales' The Lord Gladstone or Nomad Brewing Co where original brews on tap will delight you.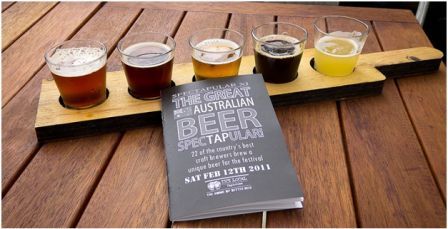 When looking for delicious lunch, come by to Rockpool Bar & Grill and experience sensational Aussie dining, but places such as Black Star Pastry, Bourke Street Bakery and Devon Cafe also offer tasteful bites and beverages at low prices. If you're searching for prime amusements, head for Luna Park in Milsons Point suburb, purchase coolest vintage items at Rozelle Markets, visit Campbelltown to enjoy its Dumaresq Street Cinemas and finish your route by tasting best tea blends and wines in Vaucluse House Tearooms.
Astonishing outer Sydney
Surrounding Sydney areas don't lack of wonderful sceneries, so attractions abound beyond the urban borders too. Out of city activities are diverse and plentiful, but taking a Blue Mountains tour would be my recommendation, since this region belongs to the most amazing Australian natural wealths. Misty expanses of dense eucalyptus fields along with imposing rock formations and dramatic canyons create breathtaking landscape, but fascinating Three Sisters and Wentworth Falls offer irresistible scenes. Ku-ring-gai Chase National Park, spread through glorious bushland, rivers and littoral spaces is another out of Sydney location that's worth visiting.
Newport beauties
People just can't imagine staying in Sydney without gorgeous beach time, so if you want to move further from popular Bondi and Coogee beach, Sydney's northern suburb, Newport, is real seaside heaven that offers plenty of surfing, swimming and cruising opportunities. Immaculate scenery of Bungan beach is just perfect for relishing beach fun, but also ultimate spot for passionate surfers. Cruising across Newport waters is ideal chance to visit wonderful foreshore Salt Pan Cove, but Newport Arms Hotel, famous for its vast waterside beer gardens and amusing happenings, is must visit place.
Whichever location you visit on your miraculous Sydney trip, one thing is sure – you'll have lifetime memories and wish to come to Australia again.